By Marvin Bjornstad, January 30, 2021
I assume the Carlton Trail moved a bit through its time from 1815 to around 1910 due to weather conditions and other factors. I have based this plot on township survey maps completed from the late 1890s to 1906 with the occasional later map as well as anecdotal information. These township maps are available from me for cross referencing. I have allowed a little overlap on these scans. 
The purple dotted line is todays Iron Horse Trail built on the old CN track bed. The blue line is where the Carlton Trail is thought to have run staying close to the North Saskatchewan River as that is where people were living in the 1800s.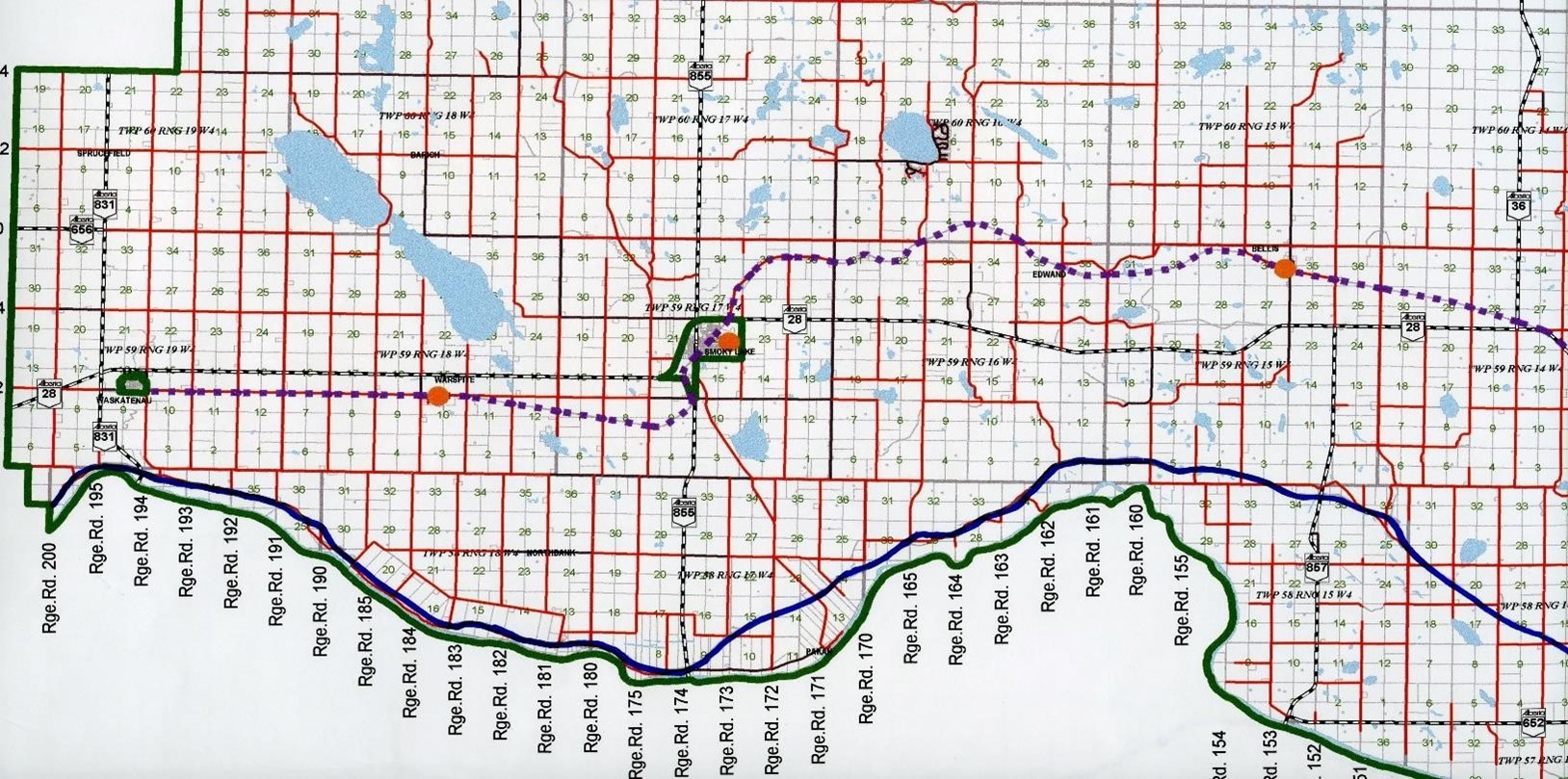 Wasketneau to Smoky Lake
At Wasketneau the Iron Horse Trail (IHT) was within 2 miles of the original Carlton Trail (also called the Victoria Trail, the Fort Pitt Trail or the Edmonton Winnipeg Trail).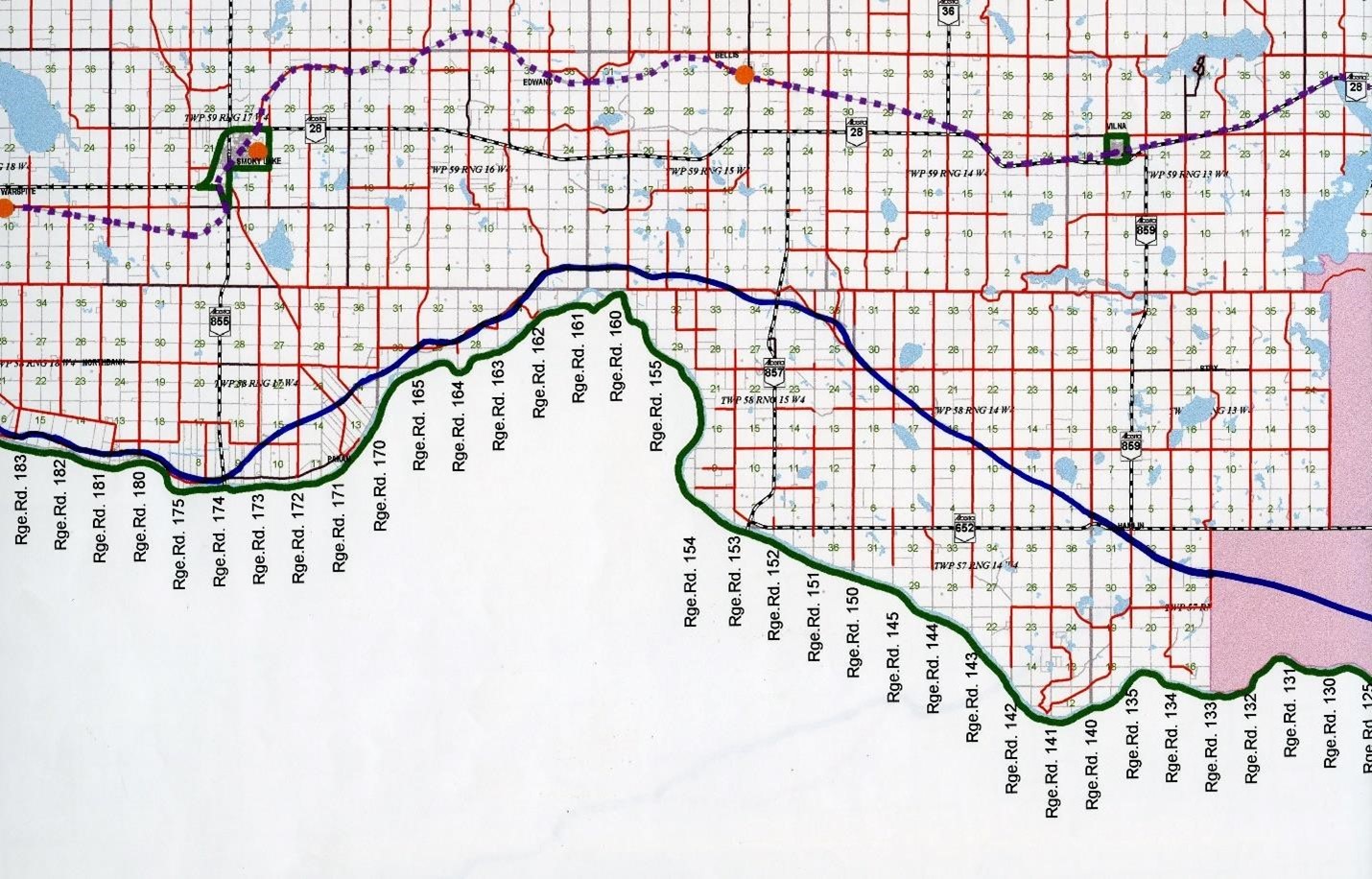 Smoky Lake to Saddle Lake
There is still a lot of evidence of the Victoria Trail in this area today because of the ownership base. Trail Through Saddle Lake, estimated as there is no information on Survey Maps about Reserves
Saddle Lake to St Paul to Elk Point
After Saddle Lake the trail is clear on Survey maps as this was also the Brosseau to St Paul trail. Clem Fontaine confirmed they found evidence of the trail on NE 29 57 8 and Se 28 57 8. The red line shows a trail on later survey maps that follows closely the current Armistice Elk Point road (often labelled as the St Paul Fort Pitt trail).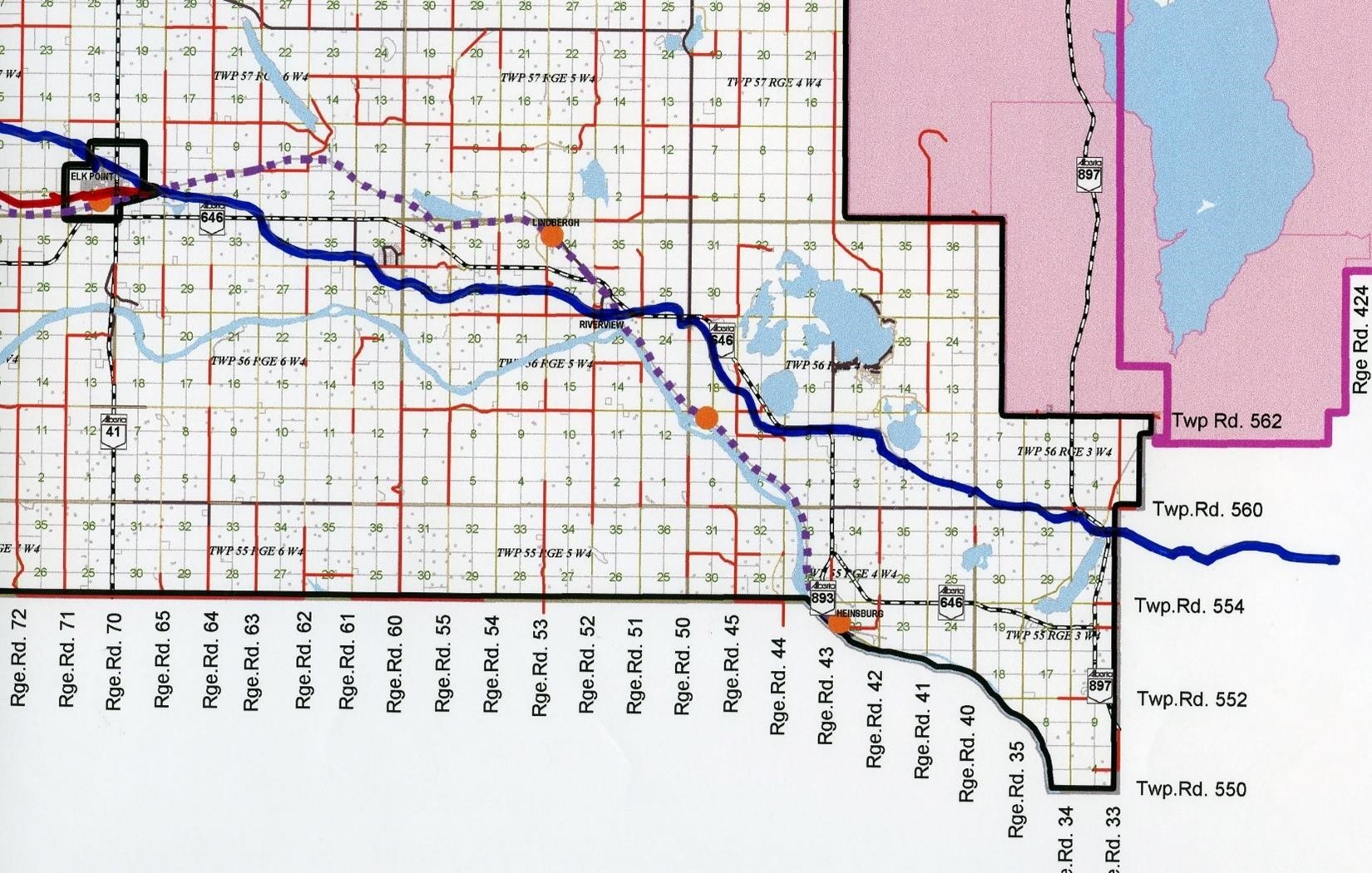 Elk Point to Heinsburg  
Below is a link to a copy of this webpage in PDF format so you can print it well or  store it on a mobile device and view it clearly.