LINDBERGH
RETIREMENT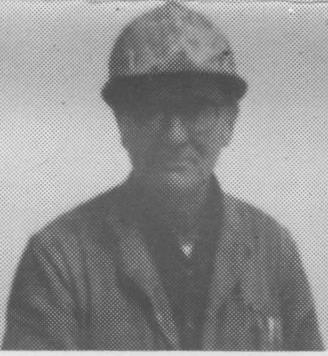 Nick Elaschuk, Journeyman Mechanic, retired on November 27, 1984. Nick started with Canadian Salt on June 23rd, 1952. Nick and his wife Wasylena reside at the Townsite near
N the plant. Nick has started cross country skiing since his retirement — what a nice change to regular work hours. We wish you both the very best of luck in your new lifestyle and invite you to keep us abreast of your new ventures.
ANNOUNCEMENT
Ron Seal (retired Maintenance Supervisor) and his wife Lillie are proud to announce the accomplishments of their son. Thomas Oliver Seal has been admitted to the Institute of Chartered Accountants of Alberta. To attain this goal, years of extensive University leading to a Degree as well as two to three years of public accounting are required. At the young age of 23 years, Tom is on his way to a successful career.
In our last issue we mentioned (without photos) some new employees.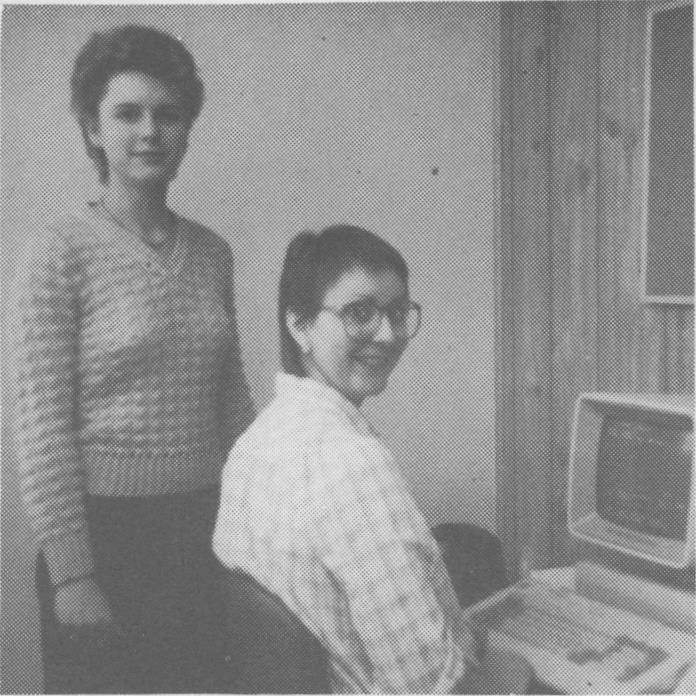 Cheryl Derewynka (standing) and Fay Sommerville. Cheryl and Fay are Data Process Operators.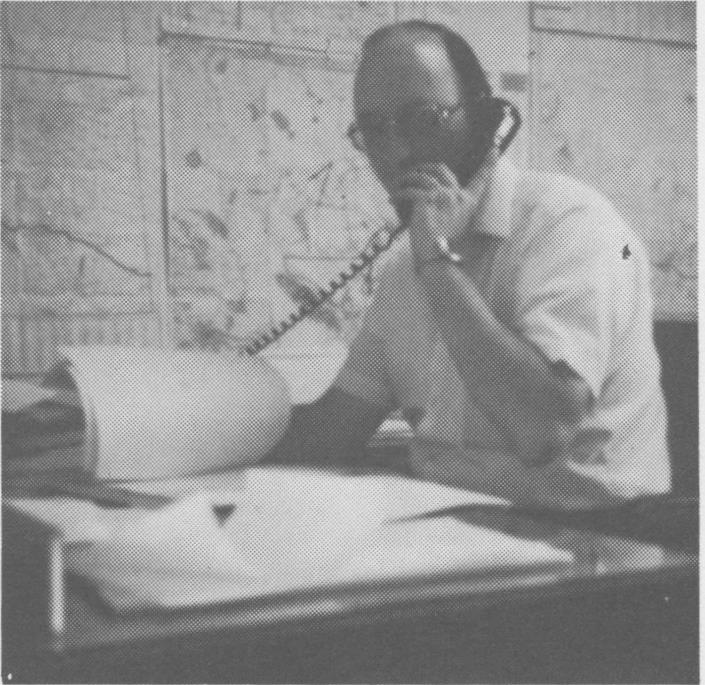 Wayne Hanson — Distribution Coordinator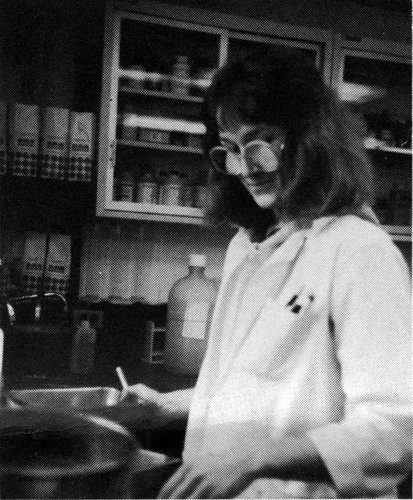 Pamela Sosnowski Laboratory Technician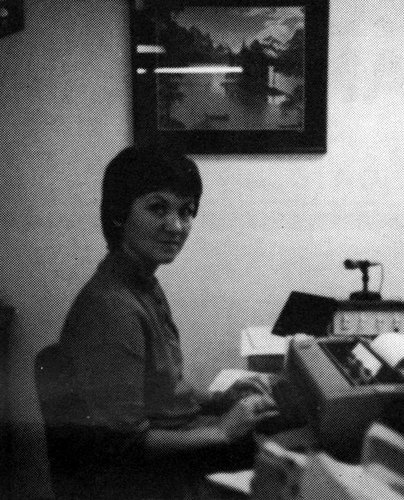 Darlene Arndt — Receptionist
BIRTH ANNOUNCEMENT
Congratulations to David & Monica Buksa on the birth of their son, Matthew David, born September 25, 1984.
SERVICE AWARDS
John Hillebrand             15 years            October 6, 1984
Jim Brown                      20 years           November 4, 1984
Bob Sparks                       5 years           February 13, 1985