Lindbergh Salt Story
By John Williams
The story of salt at Lindbergh dates back to 1947 when the Plant was first built. The first salt was produced by the Alberta Salt Company Limited (then) in July of 1948. The Plant was officially opened by Mr. M. M. Porter, K.C., on March 19, 1949, in the presence of 31 MLAs and three cabinet ministers.
The Plant was built and financed by Anglo-Canadian Oil, Calgary and Edmonton Corporation, and Home Oil Company. The Plant employed 50 people and had a rated capacity of 125 tons per day.
Fused salt was first started at Lindbergh in 1949.
In 1951 C.I.L. sold their salt interests in Windsor and Neepawa, and these two Plants, along with Alberta Salt Company, formed a new company, "The Canadian Salt Company Limited".
Fused salt was a first for Lindbergh. The original furnace produced about 30 tons per day. In 1956 the warehousing facilities were extended, these contained and extended the fusing facilities to 100 tons per day capacity.
Salt was always in short supply with the Plant working to capacity of 365 days a year, so in 1963 facilities were improved to obtain a higher production of salt increasing the capacity of the Plant to about 230 tons per day. New bulk storage sheds with capacities of 5 to 6 thousand tons were built in 1968 and 69. Salt was still in short supply and a very extensive expansion was undertaken in 1973 increasing the capacity of the plant by 50% to 360 tons per day.
During the first full year of operation (1949) the Plant produced 19500 tons of salt. With our new facilities we hope to reach about 100,000 tons.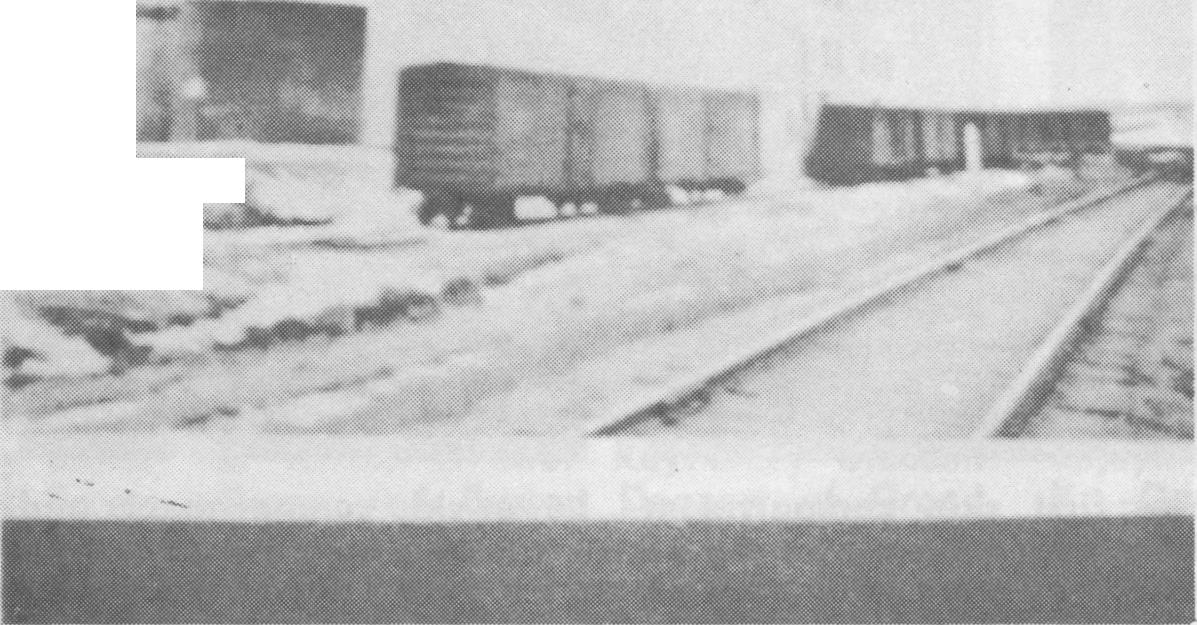 Early shot of plant in 1950s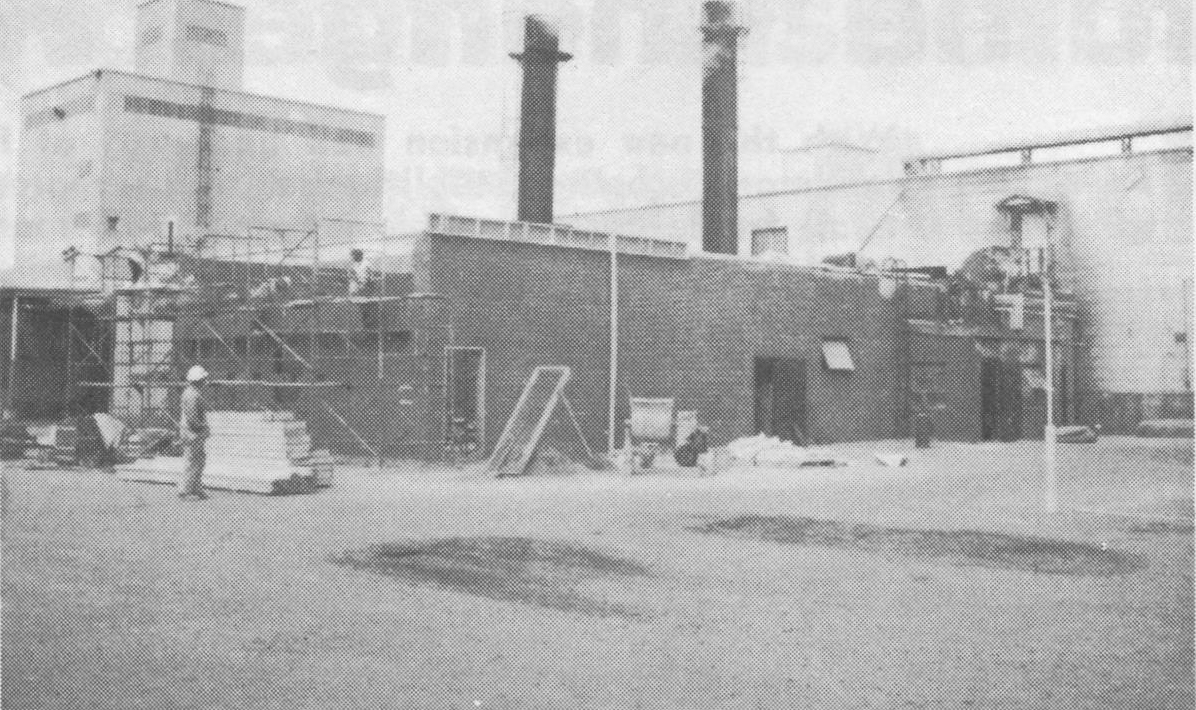 Building the fuse plant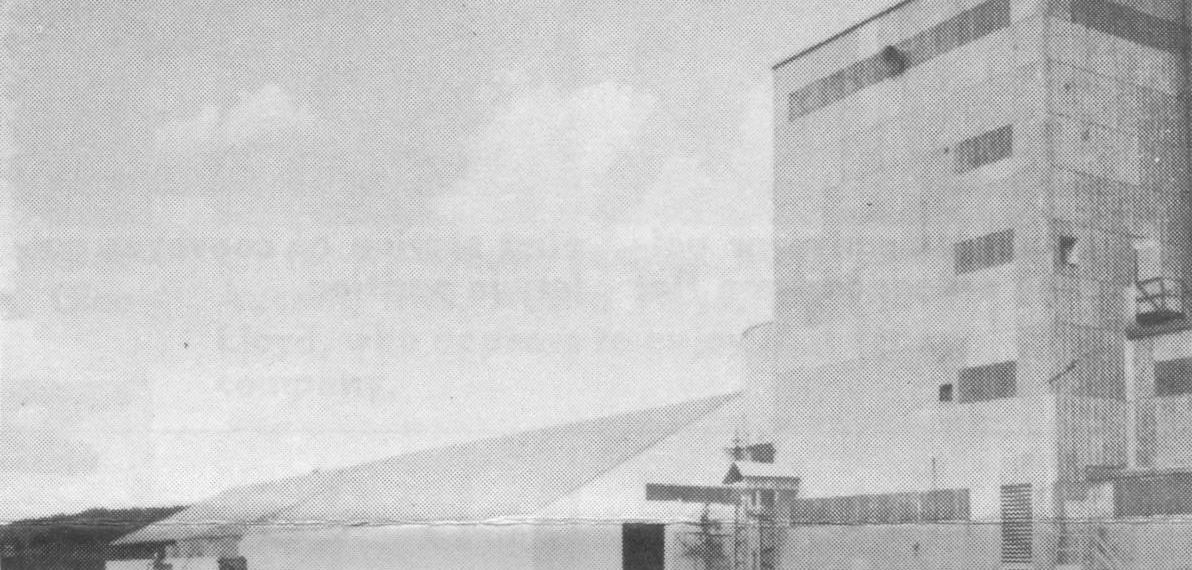 Storage for fuse salt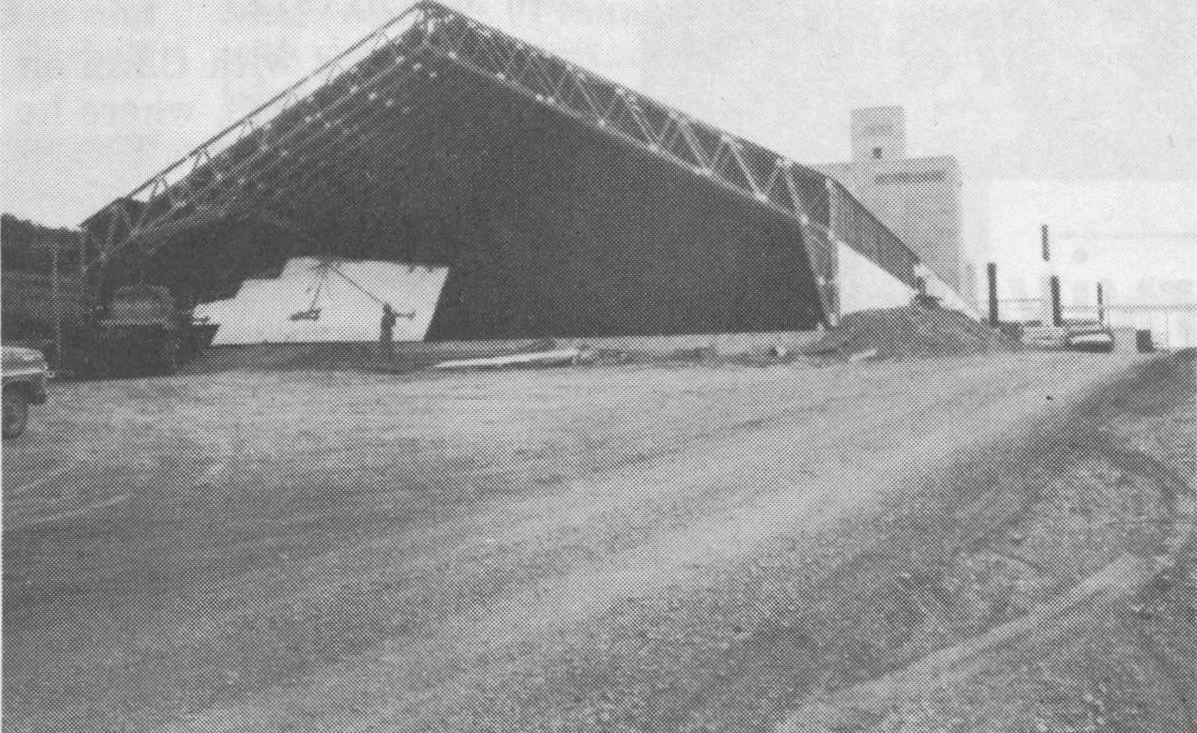 Storage for salt
Vlad Baron Appointed Lindbergh Plant Engineer
By Bill Coward
Doug Keil, on behalf of all the employees at Regina, wished Vlad Baron the best on his move to the Lindbergh Plant where he will have the position of Plant Engineer, replacing Ken Palamarek, April 1st, 1974. Vlad and his wife Lynda and 2 year old son Mark, are going to make their home in Elk Point, Alta. After a couple of visits before moving, Vlad brought back stories of how great the fishing is in this area—how it's impossible not to exceed the limit each time one goes out, etc. The employees at Regina, therefore, thought a fishing reel and line would make a good parting gift. In addition a lot of strong hints were dropped that we all like fish and have plenty of room in our deep freezers.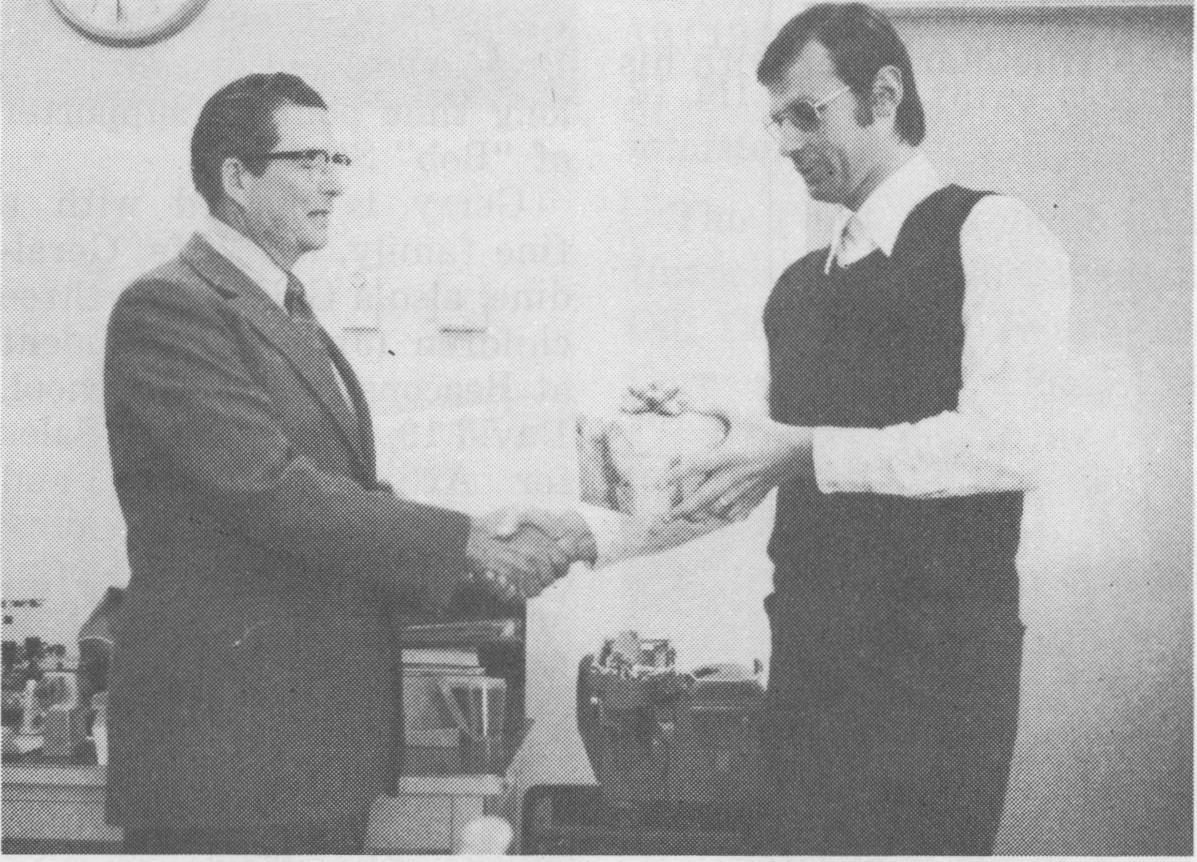 The Barons had just moved into a new home they had built in Regina, living in it only 21/2 months since mid January, 1974. Vlad recently received notice of his transfer before the house was completed. This time instead of just a move across the city it's a move 410 miles. Before making the big move, the Barons took 2 weeks and joined Lynda's parents and grandparents in Hawaii for a vacation away from all the snow and cold
Vlad has been with the Company 21/2 years, formally being employed by Dow Chemical in Edmonton.
We all sincerely wish you the best Vlad and lots of good fishing.