This map from the early survey laying out the land grid at the time Alberta became a province shows what was here in the early days of the province.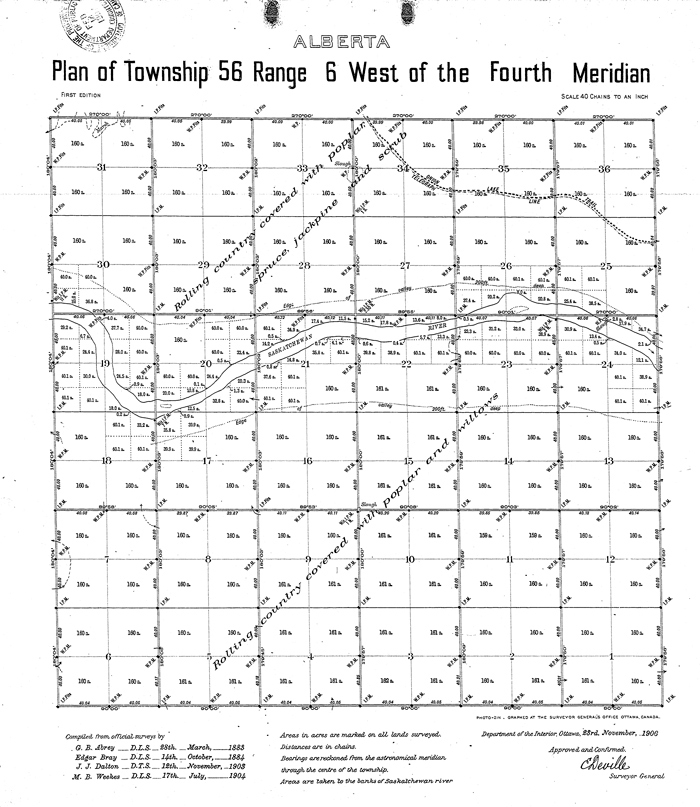 Similar maps are available from Elk Point to Saddle Lake on the Elk Point site.
The Heinsburg site also has these maps for that site.