News and Notes From Lindbergh
By Tom Holliday                       
On December 21 the staff gathered at Ken and Joan Palamarek's for a very enjoyable turkey dinner which was greatly appreciated.
T h e Lindbergh Curling Rink was the scene of a 1 i v el y annual Christmas party which was h el d December 12. On December 13 Santa came to visit the tiny tots and to present them with gifts and bags of goodies.
Elmer Bjornstad was a proud winner of a Texas mickey which was drawn New Year's Eve.
Mr. and Mrs. Gordon Fakeley are the proud parents of a baby boy, Carl Russell.
A well attended party was held for Mr. and Mrs. Norman Young on their recent marriage and also Edith's termination from our Plant as of January 8th. Edith has been employed by the Company for 16 years. She will be greatly missed by everyone in the Plant. Mrs. Sharon Lungul will be her replacement.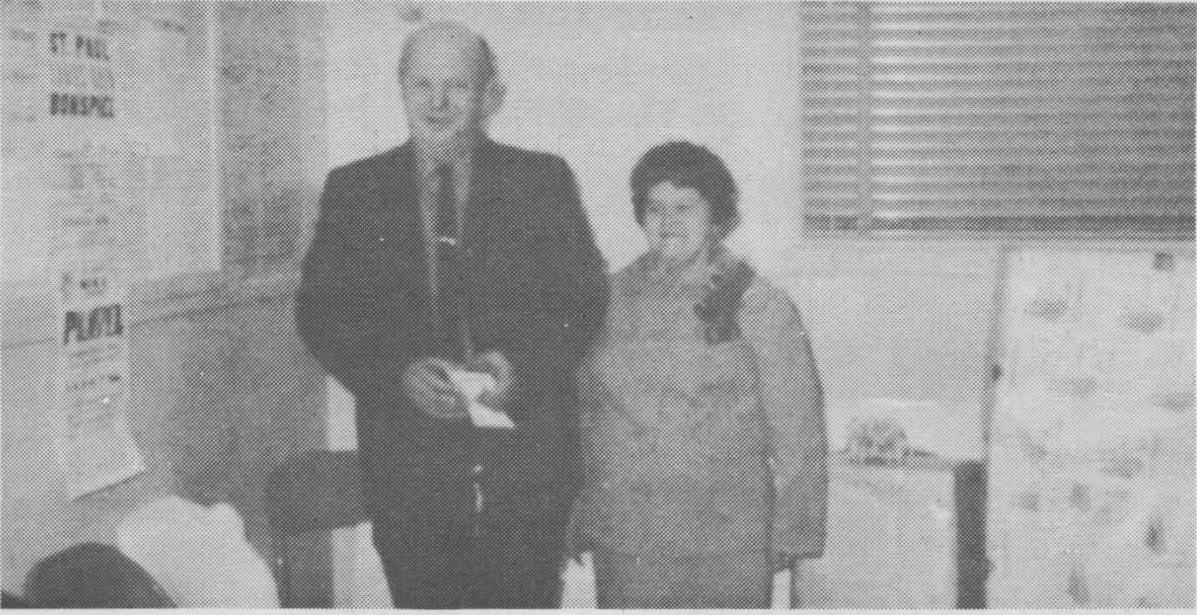 Mr. and Mrs. Norman Young