CONGRATULATIONS 100 YEARS TO THE CANADIAN SALT COMPANY LIMITED
1993 marks the 100th anniversary of The Canadian Salt 
Company Limited. This is a very significant milestone of 
which we all can be proud .
Since its inception in 1893, people like you have helped make this organization successful through hard work, innovative thinking and dedication to the development of better products and services
On behalf of my predecessors and myself, congratulations on 
a job well done to all employees past and present. I encour
age you to join me in setting the tone for our future suc
cesses during the next 100 years.
Walter W. Becky II
President, Salt Group
Presidents of Canadian Salt Company Since Inception
HISTORY OF CANADIAN SALT COMPANY
The Company had its start in Windsor, Ontario, as a subsidiary of the Canadian Pacific Railway Company in 1893, and was originally known as The Windsor Salt Company.
The Company was conceived in the mind of Sir William Van Horne, who was seeking  possible  freight  on  the new C.P.R. line from London, Ontario . It developed under the guidance of two other C.P.R. employees - Mr. E.G. Henderson, an engineer who had emigrated from Ireland, and Thomas Tait, who was subsequently knighted for service to The Empire in serving the Aus tralian railway system for a number of years after the turn of the century.
The C.P.R. came under some criticism for becoming involved in industry and sold the fledgling salt com pany a few years later. A new company was formed under the name of The Canadian Salt Company Lim ited . Sir William Van Horne was President and Mr. E.G. Henderson was General Manager, it was largely due to the latter gentleman that the Company grew and prospered. On Sir William's death in 1915, E.G. Henderson succeeded to the Presidency and also carried on as General Manager. He was a most able man and an indefati gable worker until his death in 1920. Under Mr. Henderson's direction, The Canadian Salt Company Limited grew, and in 1910 started up manufacturing chlorine, caustic soda and ammonia, in addition to sodium chloride (salt).
After Mr. Henderson's death, an old friend and colleague, in the person of Sir Thomas Tait, took over the Presidency of The Canadian Salt Company Limited and Mr. George M. Duck became General Manager. Mr. Duck had been with the firm since shortly after the turn of the century and was a very capable man who built up an energetic and loyal management team.
In 1928, Canadian Industries Limited, at that time a newly formed chemical organization, and soon to be a very large manufacturer, bought The Canadian Salt Company Limited. The name disappeared and the busi ness was operated as the Salt Division of Canadian Industries Limited for twenty-two years. In 1950, the new Canadian Salt Company Limited was formed through the merging of the Salt Division of C-I-L and the Alberta Salt Company Limited.
Leadership of the new Company was taken over in 1951  by N.C. Hobson, who became Executive Vice-President and Managing Director until his retirement in 1962. Mr. W.D. Mahaffy was appointed President in 1965 and his able leadership brought the Company through a sub stantial growth period. Mr. B.J. McMurray was appointed President September 1, 1976 and served until his sudden and untimely death in April , 1982. Mr. Thomas S. Russell of Chicago was appointed President to succeed Mr. McMurray, and left in the autumn of 1984 to become Vice-President Corporate Development and Strategic Planning of Morton International , the present parent Company. Mr. W.E. Johnston, Jr. became President in November 1987 until he was promoted to the position of Executive Vice-President for Administration, Morton International. Mr. Walter W. Becky II became the new President of the Canadian Salt Company Limited in July 1993.
In October 1977, Morton-Norwich Products, Inc. (now Morton International, Inc.) acquired 100% of the shares of Canadian Salt. It had formerly owned 68%. Canadian Salt thereupon ceased to be a public company and its shares were removed from trading on the Montreal and Toronto Stock Exchanges.
Presidents of Canadian Salt Since Inception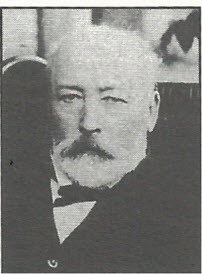 Sir William Van Horne
President
1893 - 1915
No Photo
Mr. E. G. Henderson
President and
General Manager 
1915 - 1920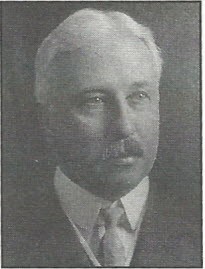 Sir Thomas Tait
President
1920 - 1928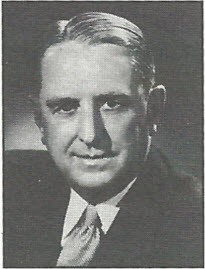 Mr. N.G. Hobson
Executive Vice-President
1951 - 1962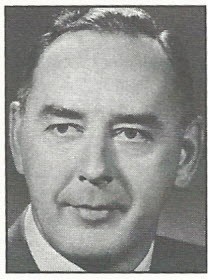 Mr. W. D. Mahaffy
Executive Vice-President
and General Manager
1963-1965
President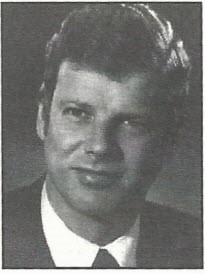 Mr. B. f. McMurray
President
1976 - 1982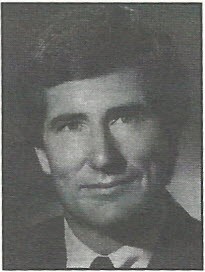 Mr. Thomas S. Russell
President
1982 - 1984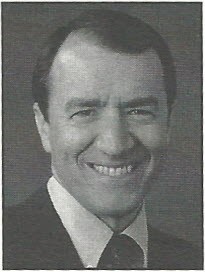 Mr. W. E. Johnston Jr.
President
1984 - 1993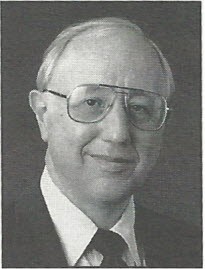 Mr. W. W. Becky II
President
1993 -
Dear Readers,
While setting out to prepare this anniversary issue of the Salt Licks, we were overwhelmed with the available material from which to map the past. Since the first edition of the Salt Licks was published in October, 1951, under then editor Dick Rowat, there have been well over two hundred editions enjoyed by Canadian Salt employees.
With this great wealth of resources at our disposal, we have decided to break our one hundred year history into two editions. In this first edition you will read about the history of the Company from its founding in 1893 to its 60th Anniversary in 1953. In the next edition of the Salt
Licks, we will continue with our history on the locations and concentrate on the more recent  history, the last 40 years, with which most of our readers will more closely relate.
We offer now for your enjoyment a condensed version of the early years of The Canadian Salt Company Limited
Michelle Hollihan, Ken Stuart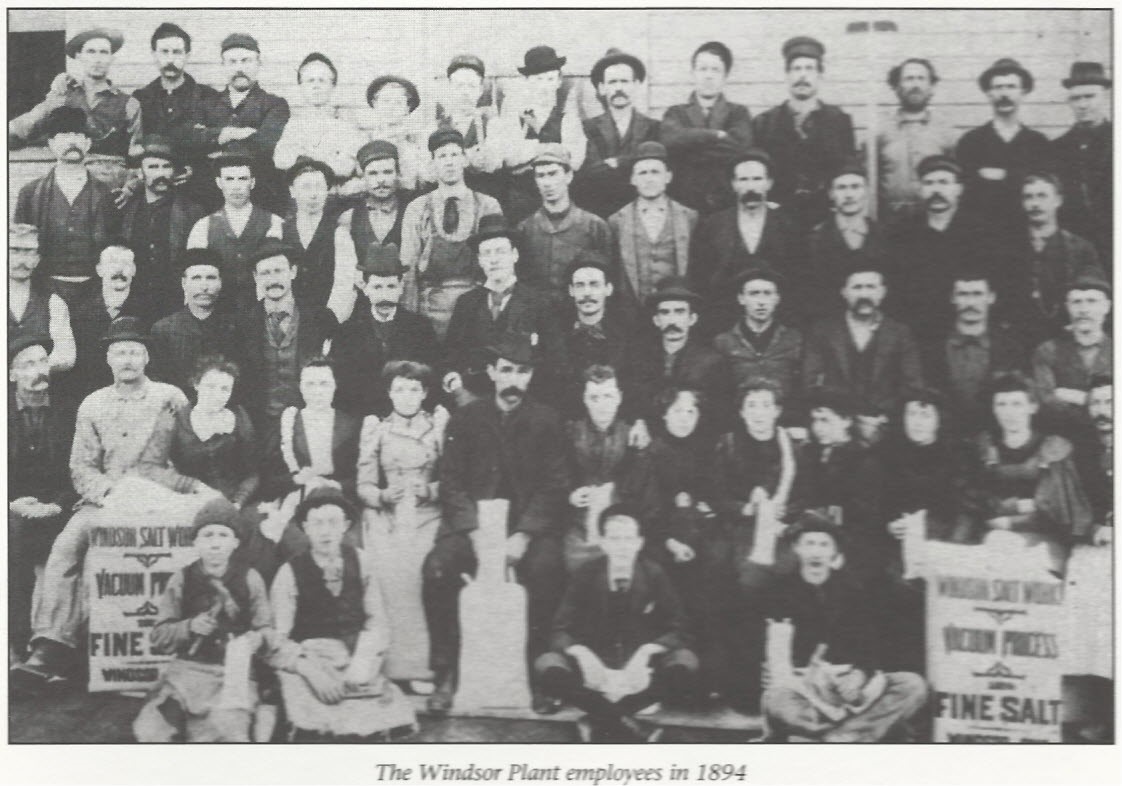 What's in a name?
In the year 1893, The Windsor Salt Company of Windsor, Ontario, introduced a product under the brand name of 'Windsor Salt'. One hundred years later, although the company name has changed this brand name is still a household word.
In 1901, the company's name was changed to The Canadian Salt Company Limited, the name it bears today, although it did not stay that way. Twenty seven years later, in 1928, it became the Salt Division of Canadian Industries Limited (C.I.L.), which it remained until 1951 when the name reverted back to its present name: The Canadian Salt Company Limited.
Whatever the future holds, one thing is certain; the brand name 'Windsor Salt' will endure.
A word of inspiration for our Sales force
In 1911, a man named Jim McManus joined the company as our first traveling salesman. His territory
- ALL OF CANADA