By Marvin Bjornstad 
This corner of  a 1786 map shows Moose Creek and Moosehills Lake used to travel over to Shaw House (near Bonnyville) and the Beaver River system eventually leading to Lac La Biche or Green Lake.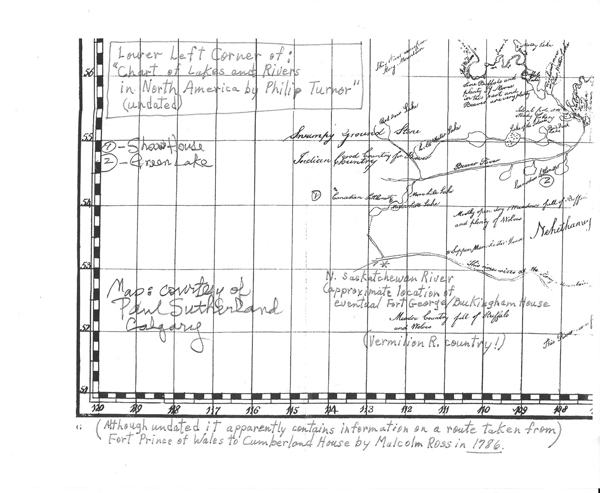 I think that after the Fort George and Buckingham House were built goods were likely move across the sand plain near the current airport and then put into canoes on Springpark Lake for moving down Kehewin Lake, down Bangs Lake to the Thin River to Moose Lake and Shaw House. 
Thank you to Paul Sutherland for the map.