RIVERVIEW REVIEW
The large attending crowd at the children's Christmas Party were treated to a very enjoyable program of songs, plays and recitations. The appearance of Santa Claus had its usual joyous effect on the small and not-so-small children of all ages. A sincere vote of thanks is due to all the people who worked to make the program such a success, and a vote of another kind to the roll of film which broke in the camera and spoiled all the pictures taken at this event.
The adults Christmas Party was an enjoyable evening, from its beginning as a pot-luck supper to the time the orchestra packed up their instruments.
Mr. and Mrs. Howard Austin who moved to Neepawa, were presented with a gift of a trilight lamp from the Windsor Goodwill Fund. The women presented Mrs. Austin with a table lamp and cushion. All their friends wish the Austins every success in their move to Neepawa.
A farewell party was held to honor Mr. and Mrs. Frank Reintjes on Nov. 23. They were presented with an electric coffee percolator from the Goodwill Fund.
A welcome is extended to Mr. and Mrs. Ed Pankiw and family on their move to take up residence on the townsite.
Mr. Ralph Storey retired from Company employment on November 30 after 131/2 years of service. A presentation of a chime clock was made to Mr. Storey. We trust Ralph is enjoying the cold weather more now that there are no more long cold trips to work.
Curling is again in full swing and as usual anyone who doesn't curl is considered somewhat of a nut. Of course the feeling is mutual, so I guess we'll get through another winter.
Speaking of winter — the weather recently has been so bad that all those people who were wondering in December when winter was coming are now struck speechless.
Congratulations to Mr. Roy Kendall on successfully completing his second class "A" examination.
That fellow eating the erasers off pencils and up to his ears in ledgers is Mr. Tom Holliday who recently started wading through those ruled columns.
Born December 26 to Mr. and Mrs. Ross Carbert, a son, Dean Jeffrey.
Recently on sick leave were Deanna Nelson, Augie Bart- ling and Pat Maslak.
A recent addition to plant safety is the wearing of hard hats — in different colors for various departments. Now if "Salt Licks" would start printing color photos we could give technicolor proof that the Lindbergh Works is trying to extend its 8-year safety record indefinitely.
On January 22 another safety record milestone was passed — 1,000,000 man-hours without a lost-time accident.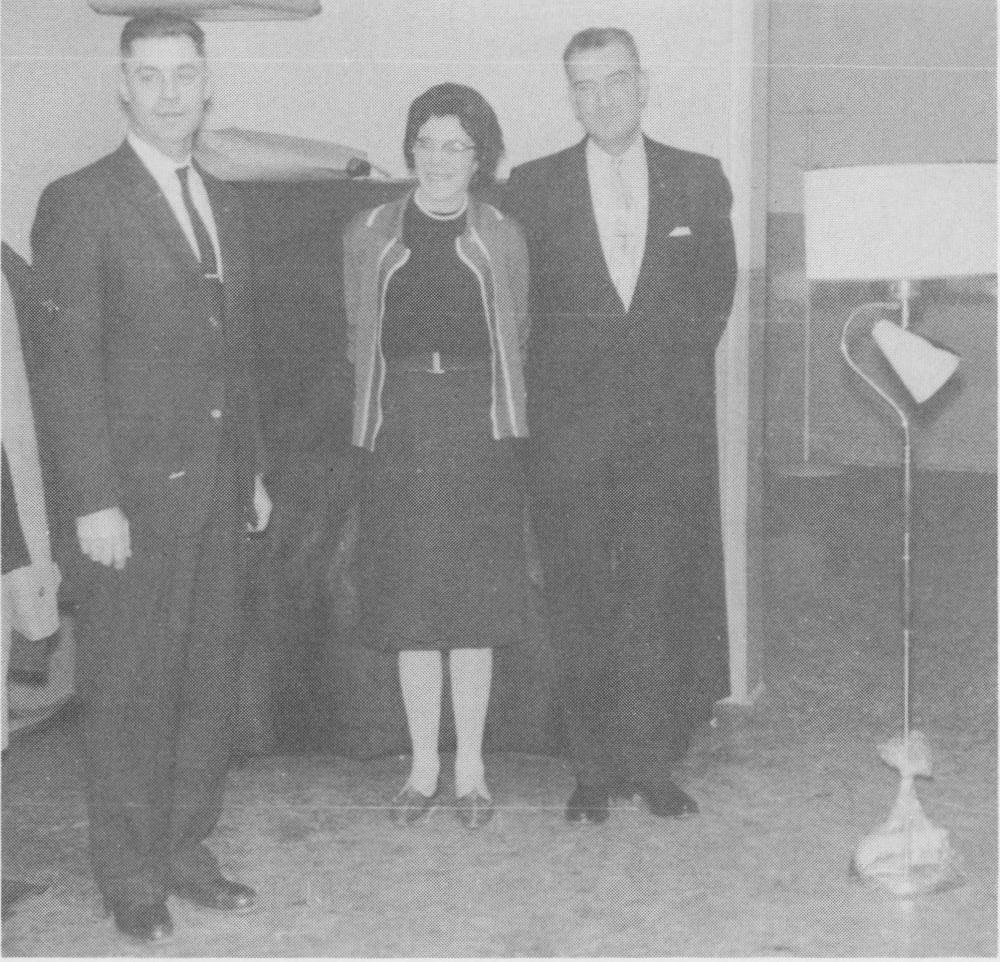 J. D. Williams poses with Mr. and Mrs. H. Austin after presenting
them with a trilight as a going away gift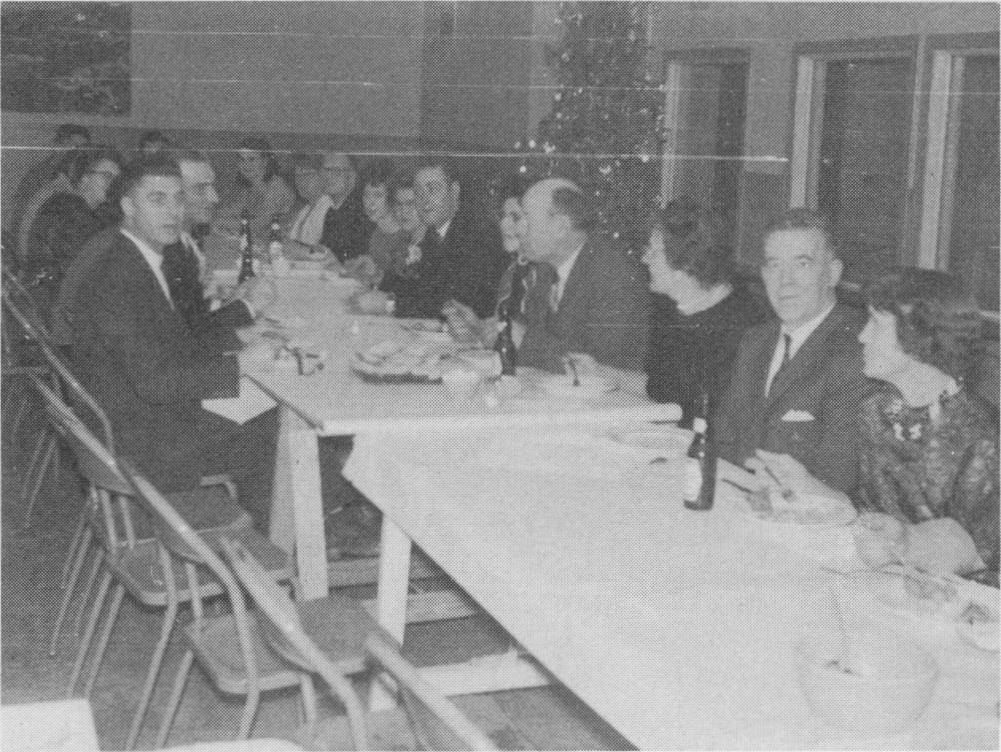 Supper is served at the Windsor Club Christmas Party.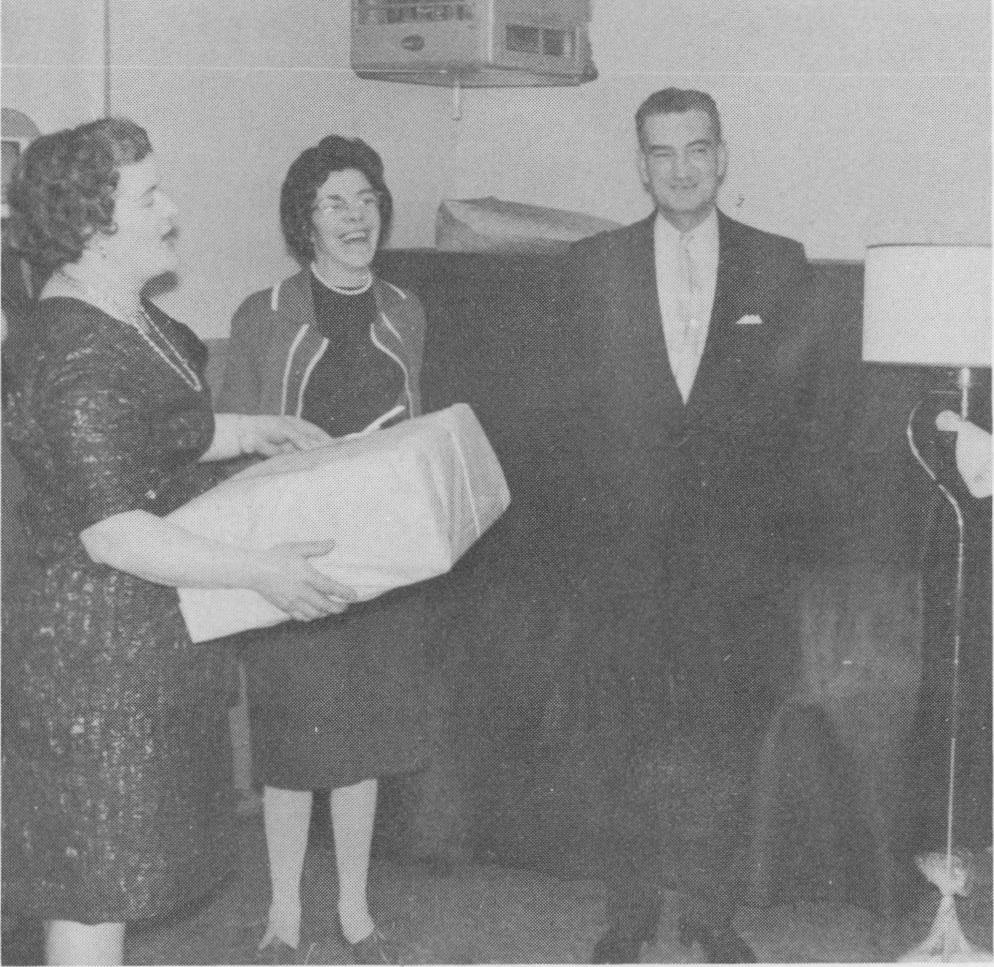 Mrs. Irene Anderson presents Mr. and Mrs. H. Austin with a gift from their friends.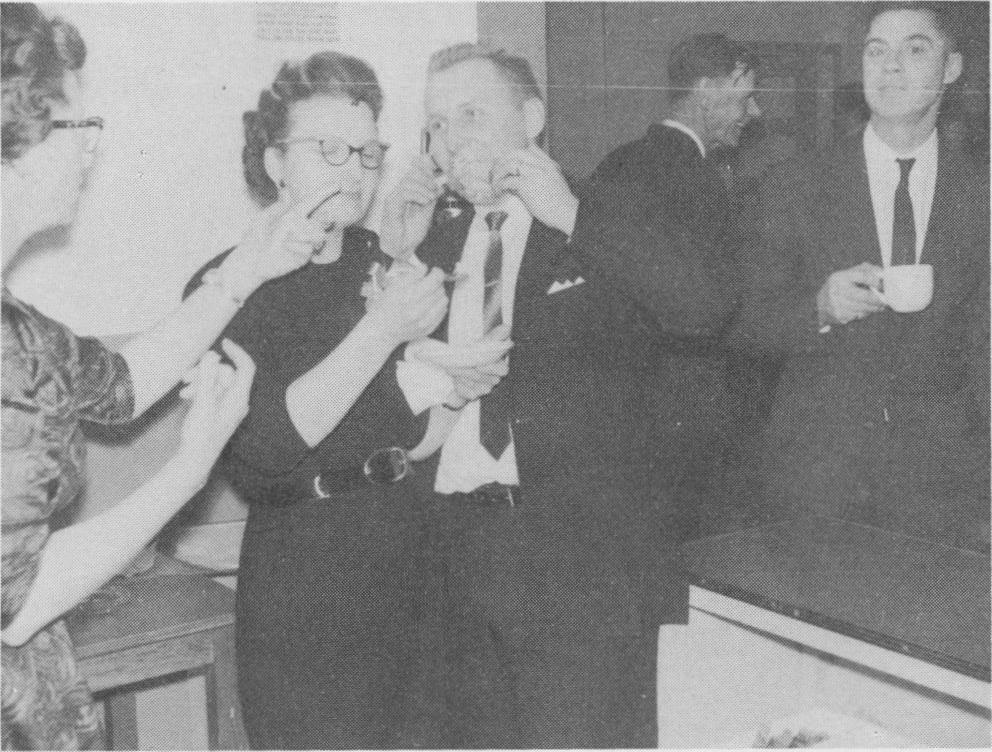 Apparently Ed Pankiw needs spoon feeding by Mrs. Maslak,
besides a generous chunk of ham.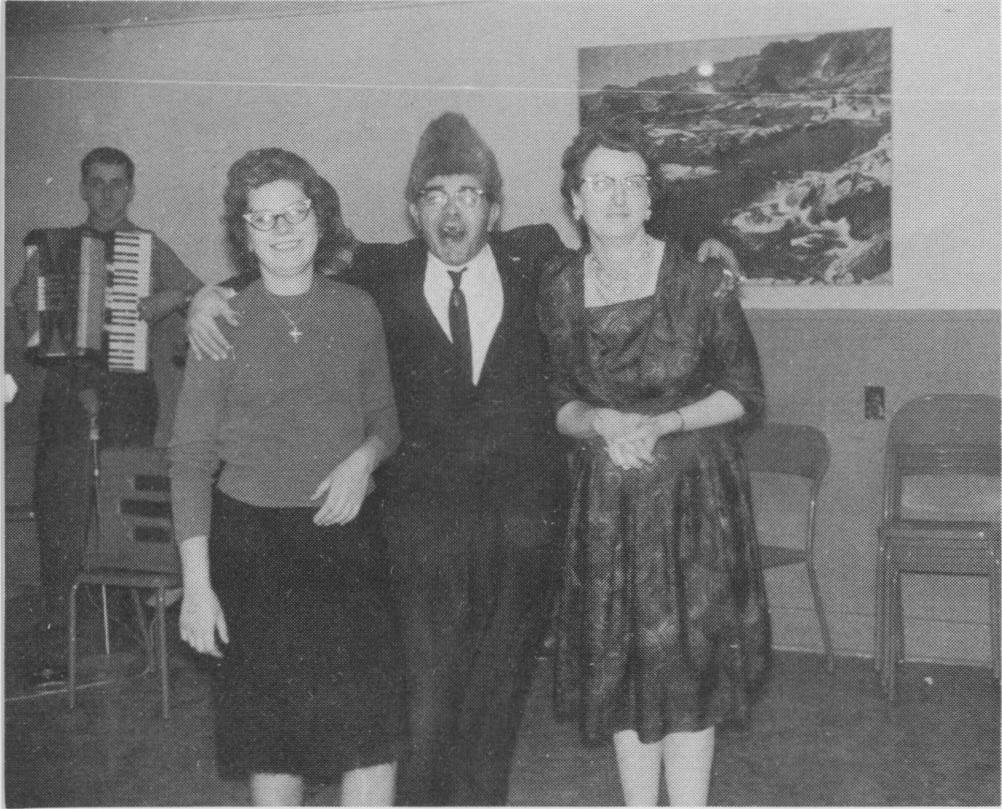 Looks like Pas Maslak needs Mrs. Pankiw and Mrs. Williams
for support after dancing the butterfly dance.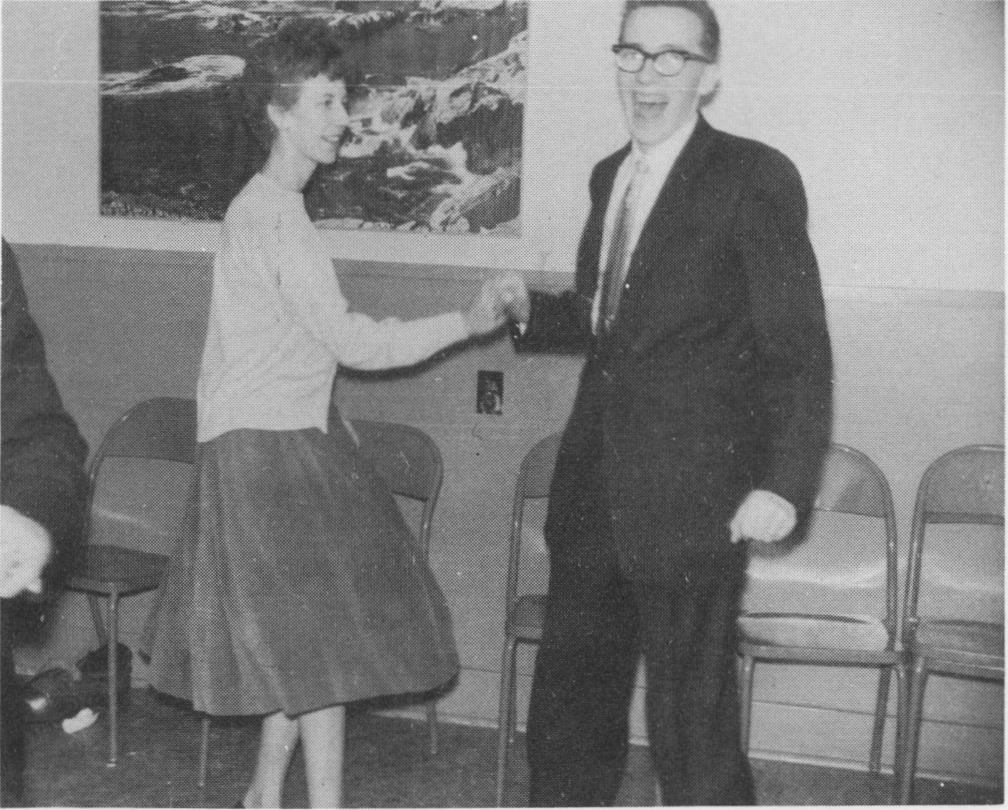 Mr. and Mrs. Bill Sullivan dancing the twist.