Lindbergh Construction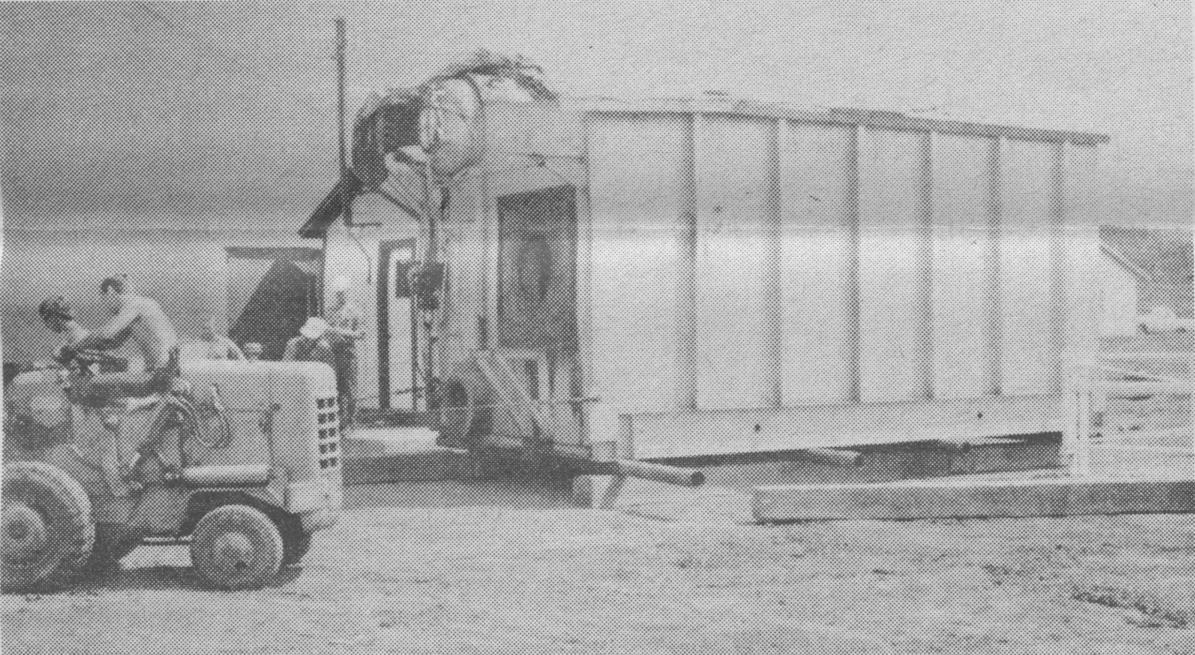 MOVING PACKAGE BOILER AT LINGBERGH . . . to installation site of boilerroom addition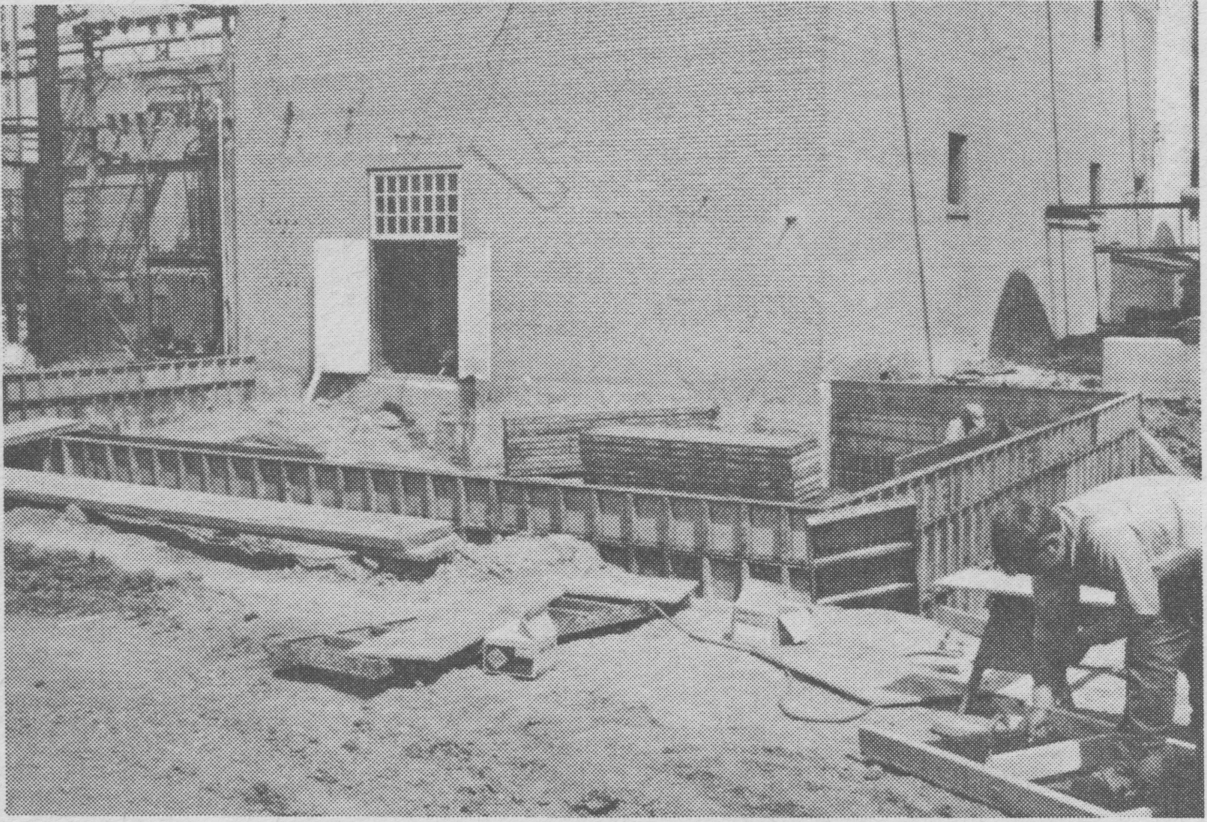 POWER PLANT FOUNDATION . . . under construction at Lindbergh
John Williams: Our Personality of the Month From Lindbergh
By Tom Holliday
John D. Williams, Plant Manager at Lindbergh, began his career with Canadian Salt on July 1, 1950, as Assistant Manager at the Alberta Salt Co. plant at Lindbergh, Alta.
The new plant had been in operation for two years, producing about 22,000 tons of salt annually. It was in this year that the first fused salt was produced at Lindbergh, John playing a major role in the construction of the fusing furnace and later in the production of fused salt.
Plant Manager Bert Ayres and Assistant Manager John Williams spent many 16 and 20-hour days ironing out the problems of fused salt production, which they had been told couldn't be done.
In 1953, John was transferred to Windsor Plant as Chief Chemist and was later promoted to Plant Superintendent. He was again transferred back to Lindbergh, June 1, 1956, as Plant Manager, and has held that position to date.
Under his direction as Manager the Lindbergh Plant has expanded into one of the major industries in this section of Alberta, producing nearly four times the amount of salt it did in 1950.
The plant is still expanding, with an addition to the power plant and a new natural gas distribution building being constructed this year.
Modern techniques and equipment play a major role in the production of salt at Lindbergh, thus producing a quality product quickly and efficiently which is necessary to compete in today's market.
John has also been instrumental in obtaining up-to- date office and communication equipment for the Lindbergh office, making it as modern as any in this area.
John Williams was born at Dufrense, Manitoba, on May 22, 1916, and moved to Alberta with his parents in 1921. They settled in the Town of Delia, where John's father was employed with Canadian National Railways.
John grew up in Delia, where he attended Elementary and High School. These were depression years and money being scarce, John worked during the summer holidays to obtain spending money. The coal mines near Drumheller, a local garage and on the railway pulling ties, were some of the jobs he had.
After  finishing high school he attended Normal School in Calgary, graduating in 1939 as a teacher. He taught for two years in the Drumheller School Division at a one-room country school house.
In 1941 he married Bertha Nelson and left the teaching profession to enter the University of Alberta Engineering Faculty, graduating in 1946 with a Chemical Engineering Degree. After graduation he was employed by Industrial Minerals at Waterway s, Alberta, as manager of their salt plant. He held this position until 1950 when he came to Lindbergh.
John and Bea have two children, Gayle (Mrs. K. Kunnas) living in Edmonton, and Keith, also living in Edmonton. Keith is employed by Bennett and Emmott of Edmonton, but plans to return to the University of Alberta in the fall.
John's interests and hobbies include hunting, fishing, golf, travelling and especially gardening. He also dabbles in the stock market and quite successfully.
John's participation in community activities and various national and international organizations command attention.
He was secretary-treasurer of the Elk Point United Church for nineteen years, a charter member and Past Master of St. George's Lodge, A.F. & A.M., Scout Troop leader for three years, Past Patron of the Order of the Eastern Star Lodge, Fish and Game membership chairman, president of the Windsor Club 1957, chairman of the Petro Chemical Personnel Association for one year and many more organizations of which he was and is a member.
To John Williams and his family we wish continued success and good health.
Service Pins
John Williams, Lindbergh Works Mgr 20-year pin          1 July, 1970
Births Lindbergh
Congratulations to the following new parents: Mr. and Mrs. Ed Vogel on the birth of a son, Dwayne Allen, on July 15, 1970.
Mr. and Mrs. Ray Ewasiuk, a son, Darryl Raymond, July 3, 1970.
Mr. and Mrs. Morris Irving, a daughter, Cathy Dawn, on July 19, 1970.