Lindbergh
By Ron Robinson
The Annual Windsor Gala Golf Affair was held on September 30th at the Elk Point Country Club. With fifteen people from Sales, Distribution and Plant taking part.
A tip of the old hat to Bea Williams once again for all the work she put in preparing all the lovely food for the fellows.
Results of the Golf :
Low Net—Orest Capjack Low Gross—Cliff Porter 2nd Lowest—Herb Burback 2nd Low Gross—Ron Robinson
3rd Low Net—Reg Hooper 3rd Low Gross—Ed Pankiw
The only birdie hole was won by Ron Seal.
The Best Host — John Williams.
Don Lumby ran the nineteenth hole again this year and did another fine job. So nice to see Don out and looking so well.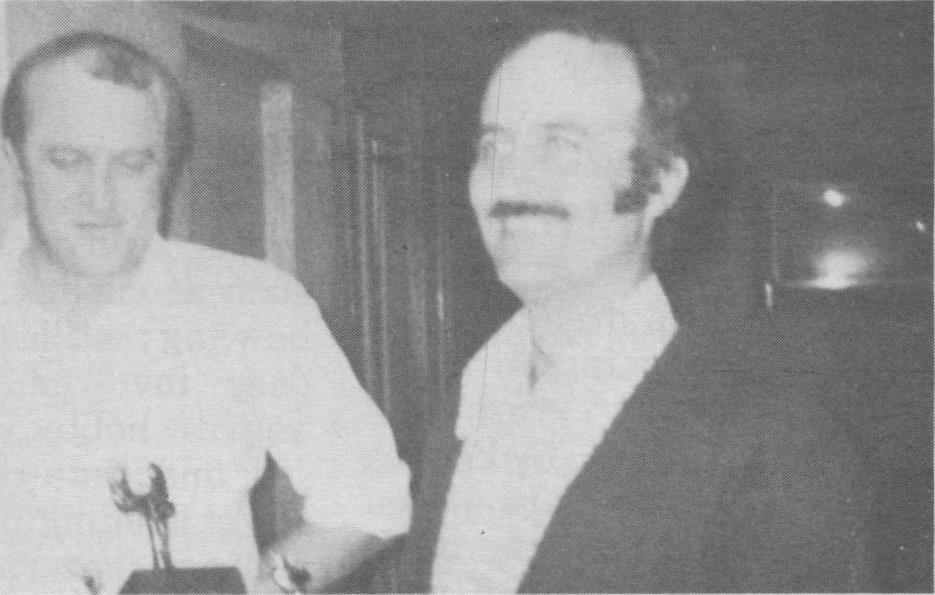 Ken Palamarek giving up trophy won last year to Orest Capjack.