Lindbergh News
By Jane Dikeman
The Windsor Club sponsored three parties during the Christmas Season this year : the Annual Adult Party, the Annual Children's Christmas Party and a new venture—a Teen Disco Party for the younsters between those two age groups. All three parties were very successful.
The new Teen Disco included ages of grade six to age seventeen years. The evening for the teens included a shuffleboard tournament and dancing to favorite records. Some even went ice skating in the adjoining rink during the evening.
The 22nd Annual Windsor Club Mixed Bonspiel was held the weekend of February 19 with 24 rinks entered.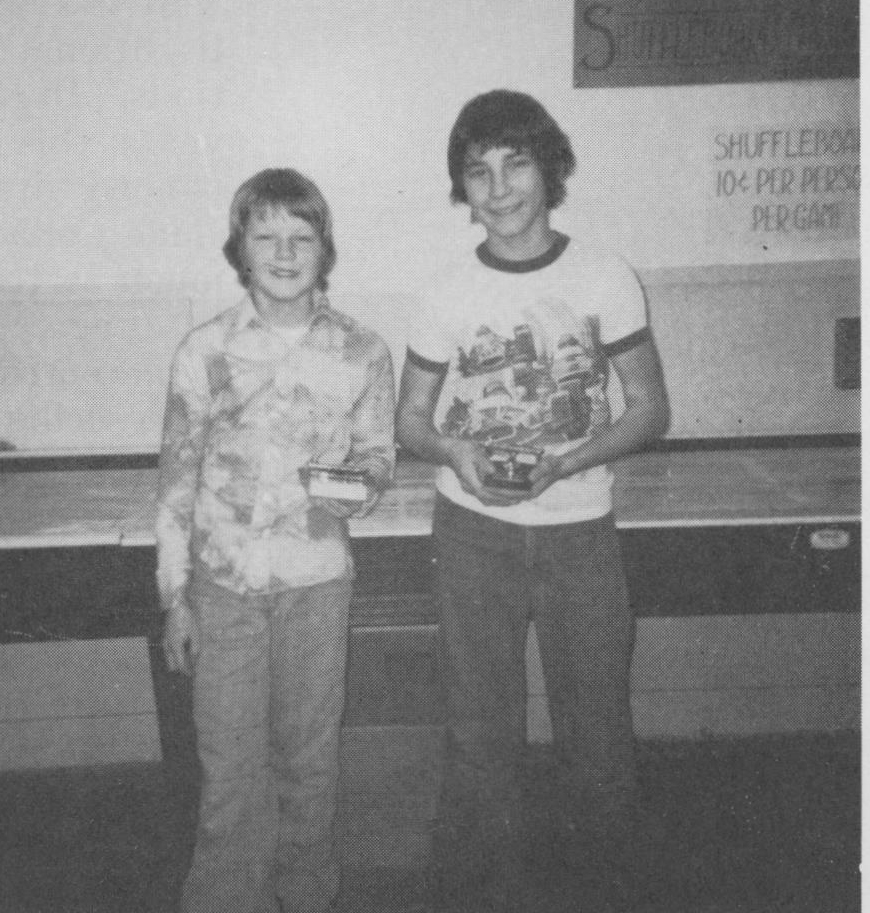 Winners of the shuffleboard tournament at the December Teen Disco (sponsored by the Windsor Club), Rodney Pacholek and Kevin Parenteau.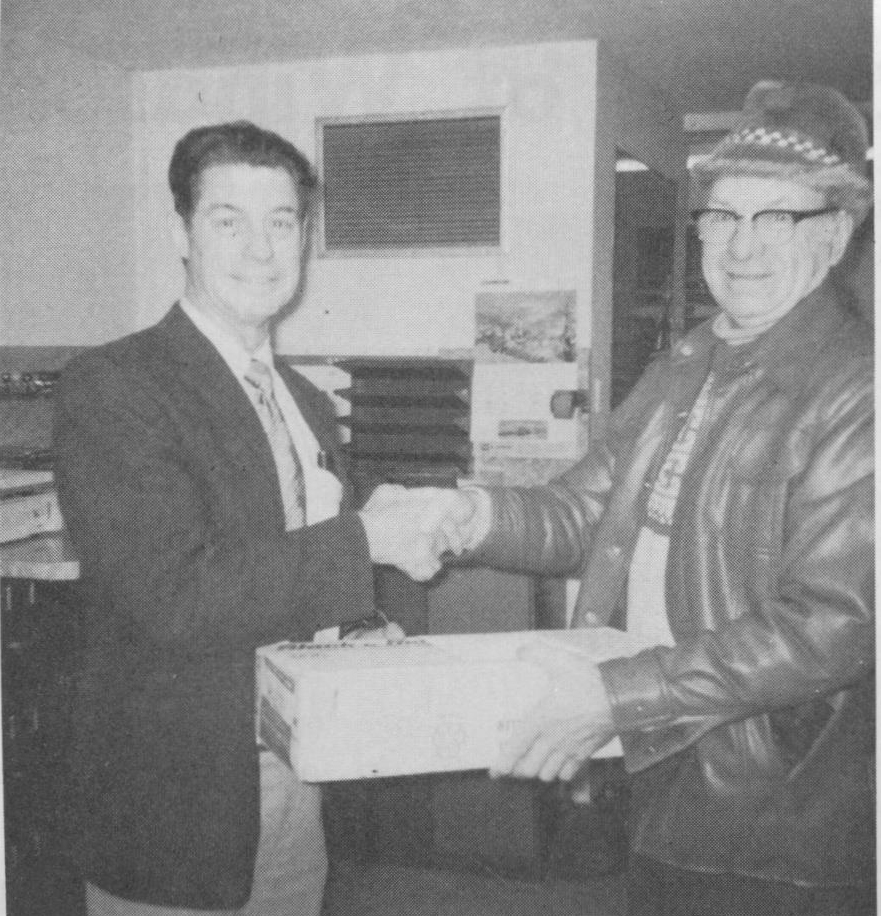 John Williams, Manager, presenting Al Fakeley with his retirement gift.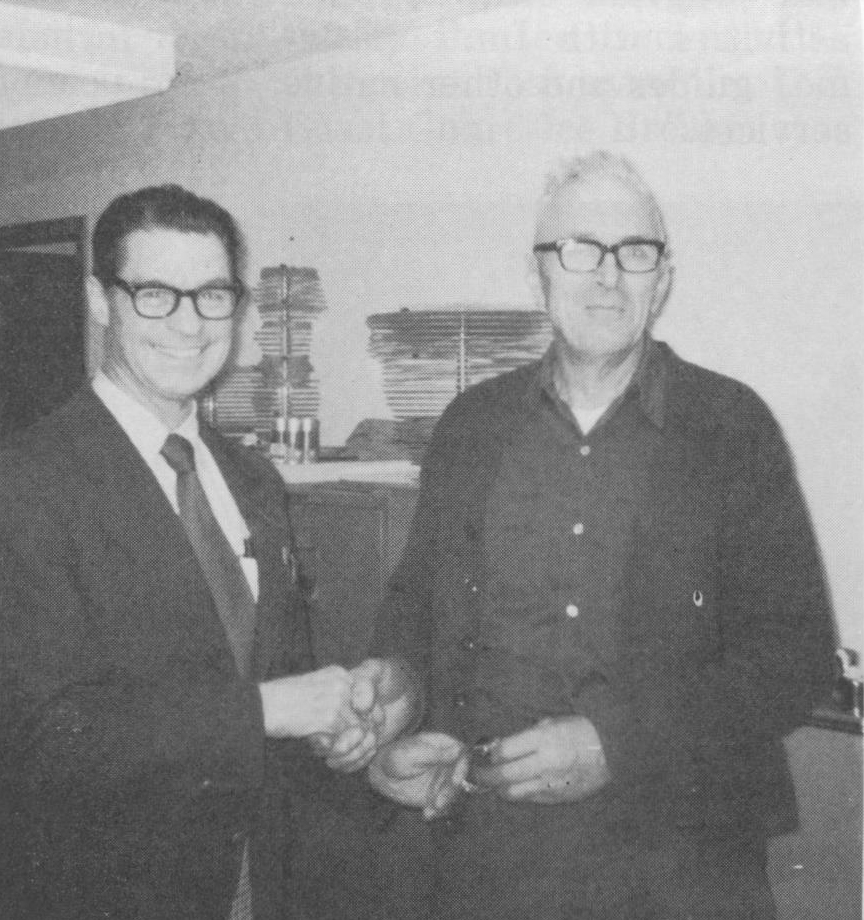 John Williams presenting Ron Seal with Gold Watch on his 25th anniversary with the company.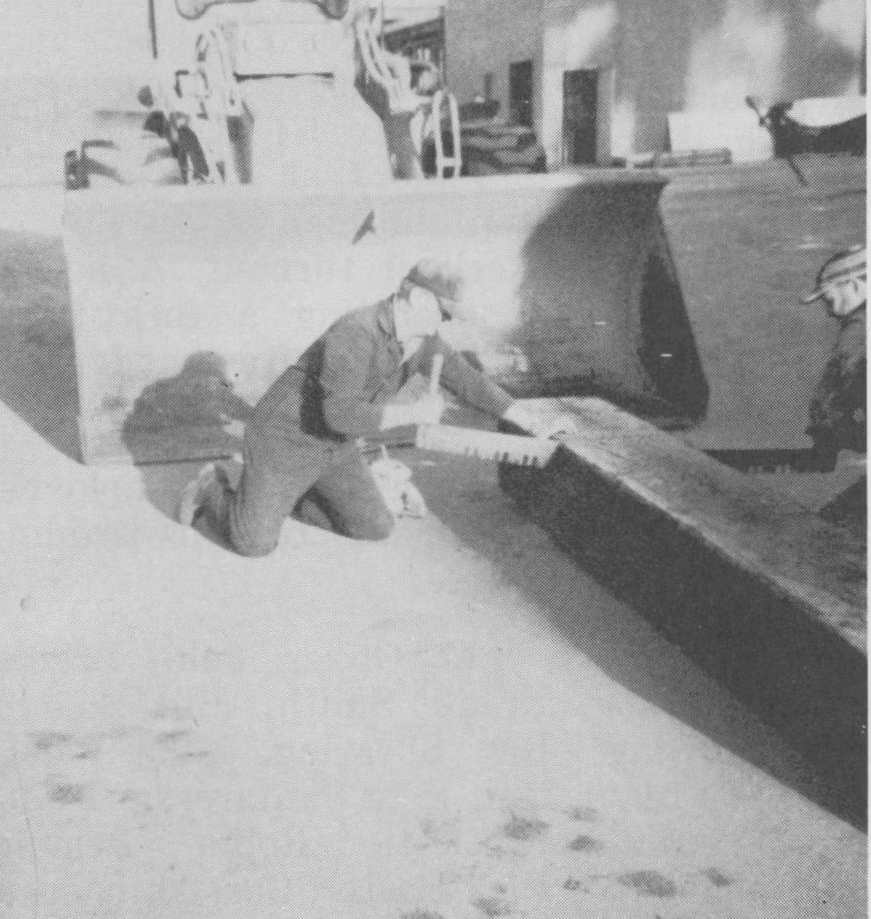 "When modern machinery fails—try the old reliable methods." When the maintenance crew tried cutting this piece of lumber the chain saw gave them some trouble so they used the old two-man saw.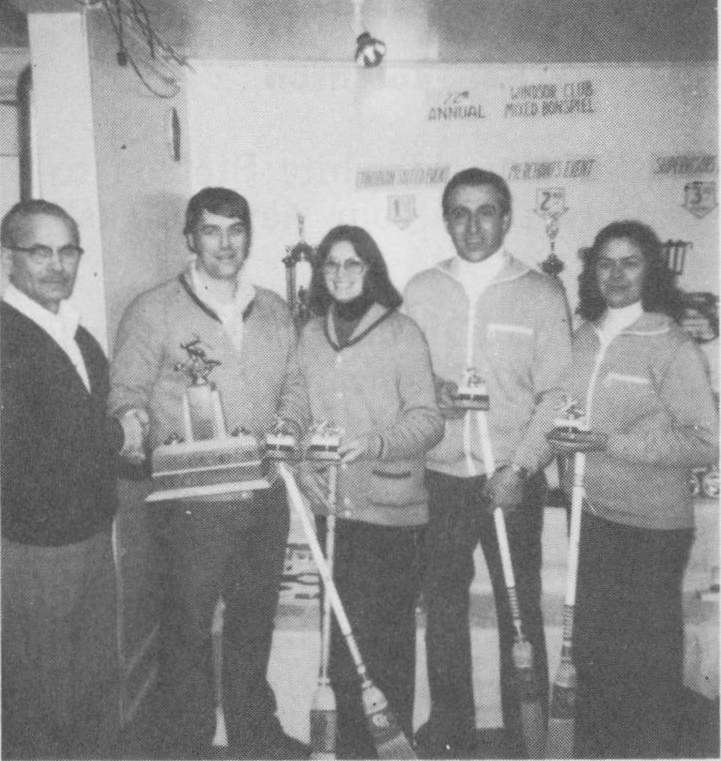 Third event—Supervisors, First Place
George Krissa presenting supervisors trophy to First place winners
Skip Lloyd Jenner, 3rd Judy Jenner, 2nd Ed Smuk, Lead Adelina Smuk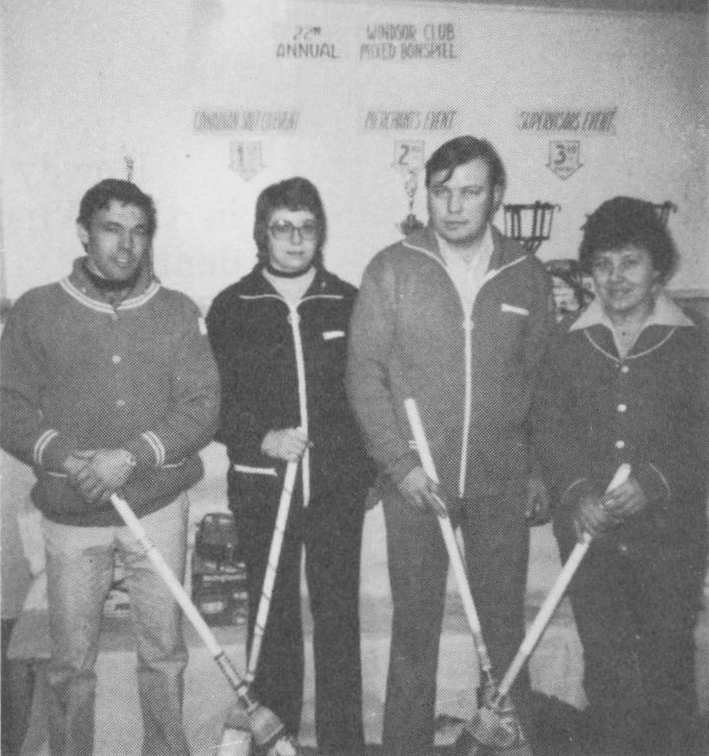 Third event—Supervisors 2nd Place Skip George Anderson, 3rd Diane Anderson, 2nd Gordon Ruzycki, Lead Donna Ruzycki.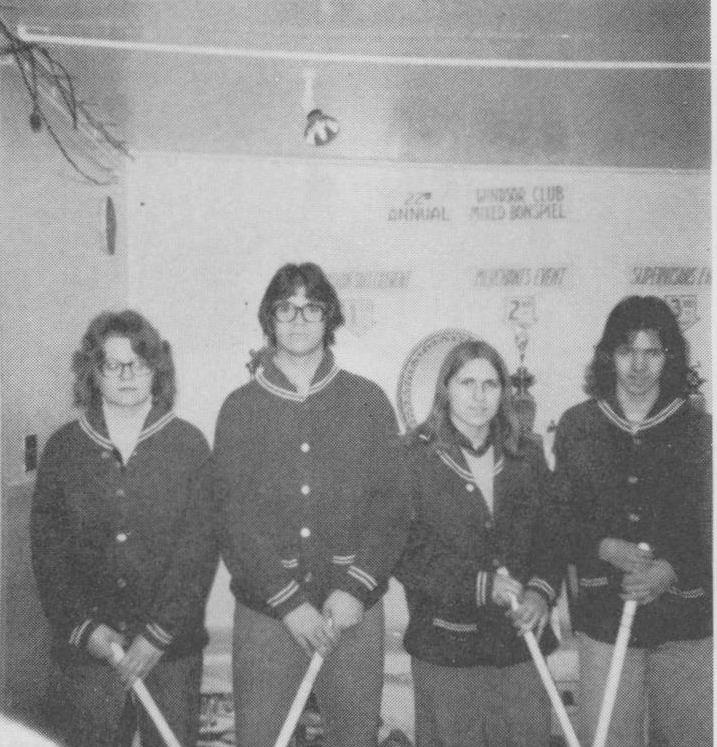 2nd Event Merchants Event
Lead Cheryl Moneta, 2nd Tim Holliday 3rd Monica Schumacher Skip Bruce Jacobson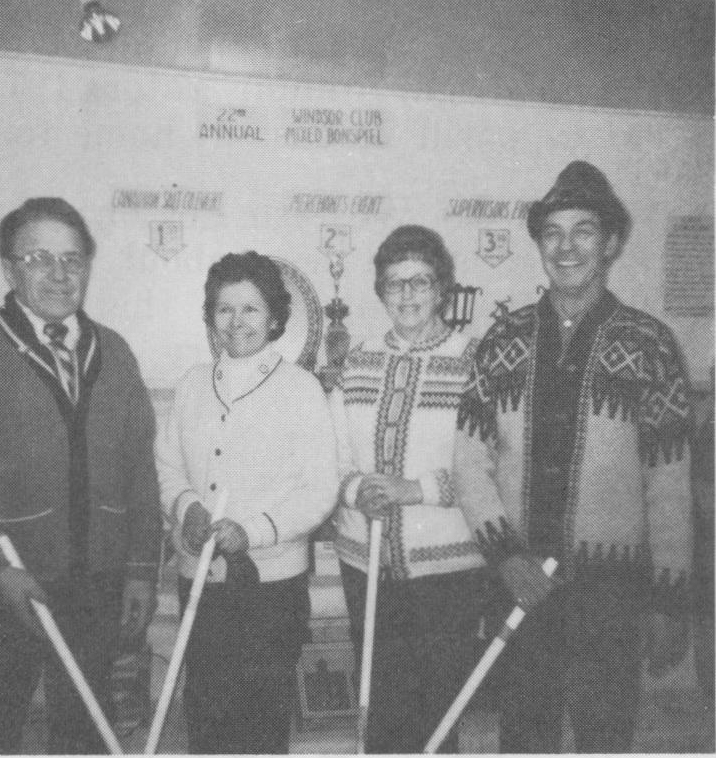 First Event—Second place Skip Paul Stepa, Lena Stepa, Bea Williams, John Williams.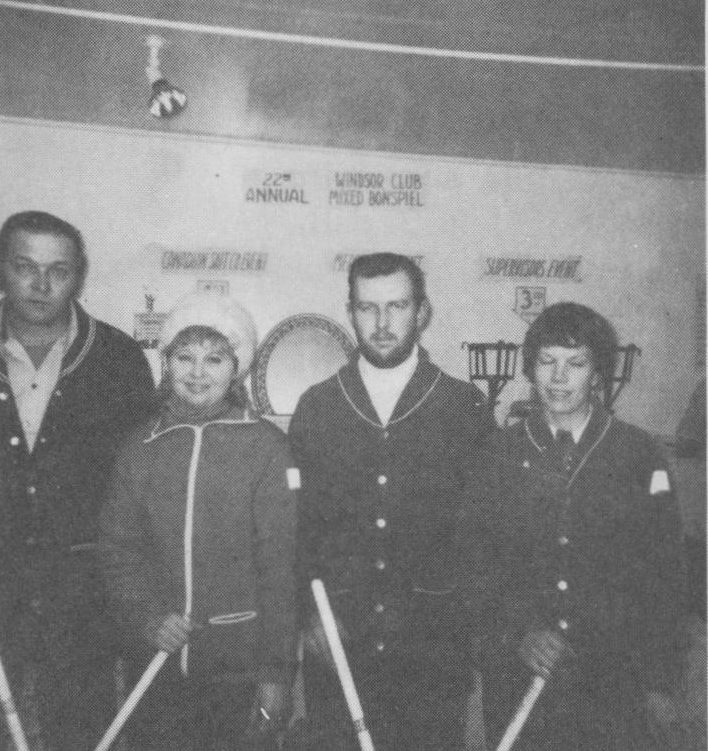 First Event—First prize
Skip Bill Pacholek, 3rd Shirley Pacholek, 2nd Pete Stafford, Lead Karen Stafford.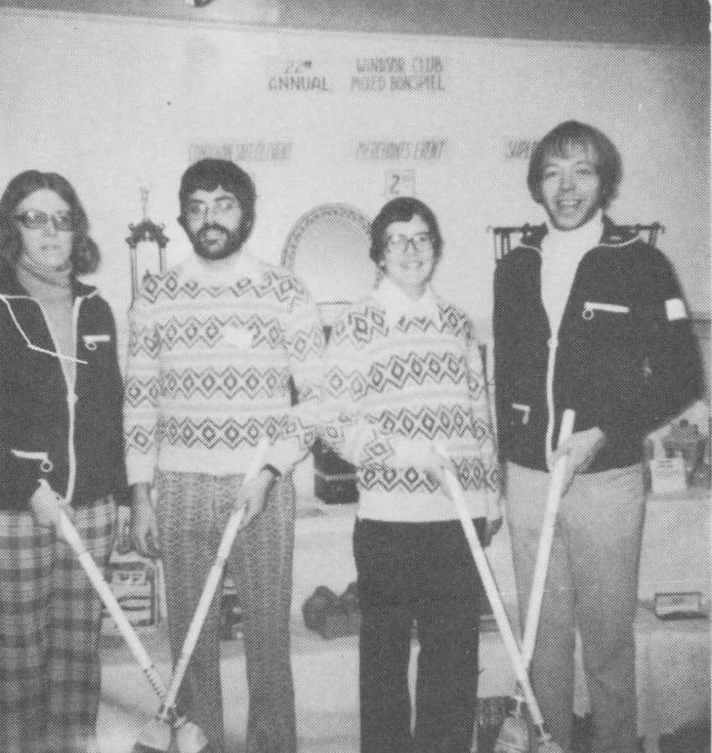 Second Event—Merchants event First prize, Skip Jim Krauss, 3rd Yvonne Fagnan, 2nd Guy Fagnan, Lead Mary Anne Krauss (right to left).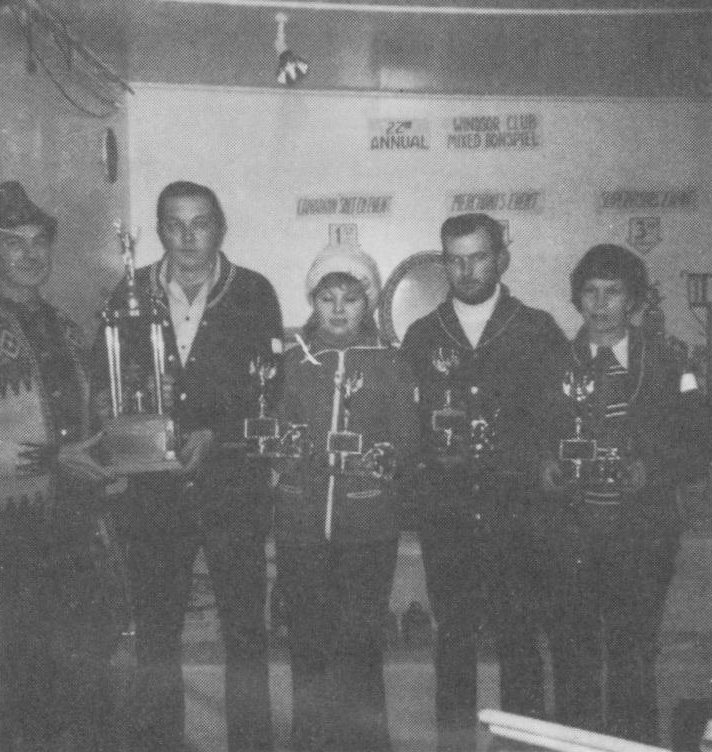 First Event—Canadian Salt Trophies,
First prize
John Williams presenting trophies to Skip Pacholek, 3rd Shirley Pacholek, 2nd Pete Stafford, Lead Karen Stafford.