LINDBERGH
These are busy days at Lindbergh with curling and hockey in full swing. So far this year we have fifteen teams in the Round Robin. Our Mixed Bonspiel this year will be starting February 4, with three fun-packed events.
First-Aid classes were held in the curling rink the week of November 16th; all candidates were successful in obtaining certificates.
Congratulations are in order for Mr. and Mrs. Alvin Meger ( loader) on the birth of a son, Berton Chester. Also, congratulations are extended to Mr. and Mrs. D. J. Keck on the birth of a daughter, Laurel Anne.
E.    D. Schulz made a flying trip to Vancouver to spend Christmas with his Mother. Ernie tells us he enjoyed the trip very much except for the going up and the coming down.
F. J. Reintjes has been very busy this last week getting the square can machine into operation, and from the latest reports, things are progressing nicely.
Herb and Arlene Wyness and daughter, Ramona, spent the Christmas Holiday visiting around the district.
We hear rumours that the office staff and supervisors have started an auto wrecking and used car business!
The annual Christmas concert was held on December 18. Following a delightful program, Santa Claus arrived with gifts and treats for all the children.
The adult party was held on December 19 with a large crowd in attendance.
On January 23rd a banquet was held in the Elk Point United Church hall to celebrate the completion of five years of continuous operation without a lost-time accident.
With us for the event were Mr. J. D. Mair, Mr. M. F. O'Day, Mr. R. C. Henderson of the Workmen's Compensation Board, the Honorable Ray Rierson, Minister of Labour, Dr. and Mrs. F. G. Miller, Dr. and Mrs. A. G. Ross, Rev. C. H. Miller, all of whom expressed congratulations on this outstanding accomplishment.
Following the banquet a party was held in the recreation room of the curling rink, with a large crowd in attendance.
G.C.L.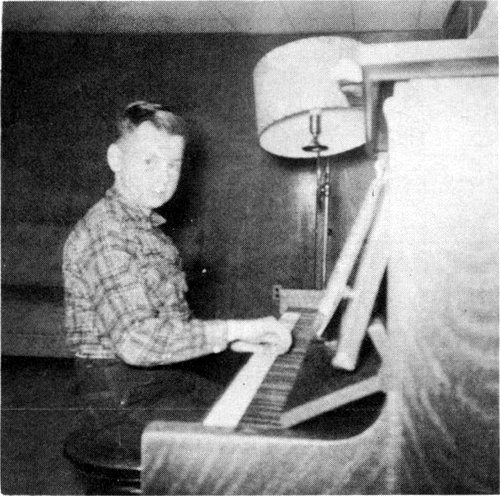 Keith Williams rendering a piano solo at children's Christmas party.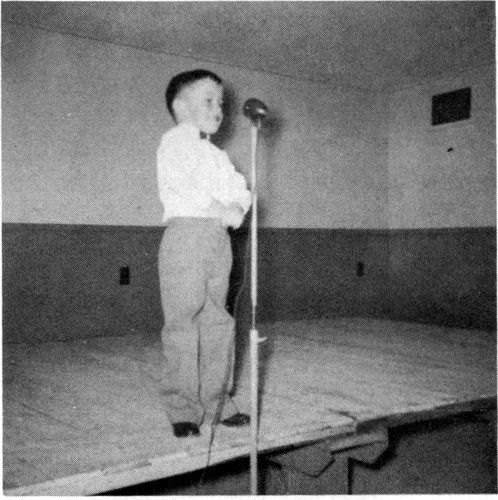 James Krissa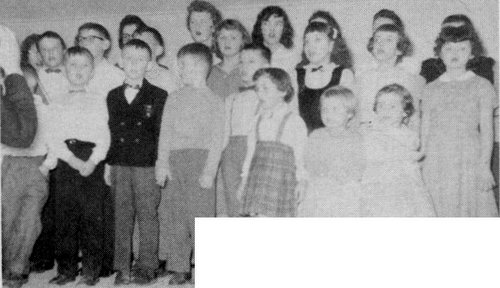 A welcome song for Santa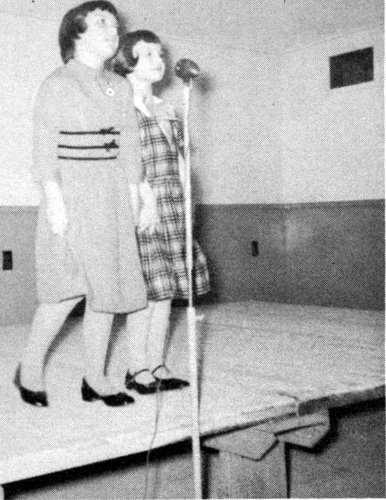 Sharon and Paula Maslak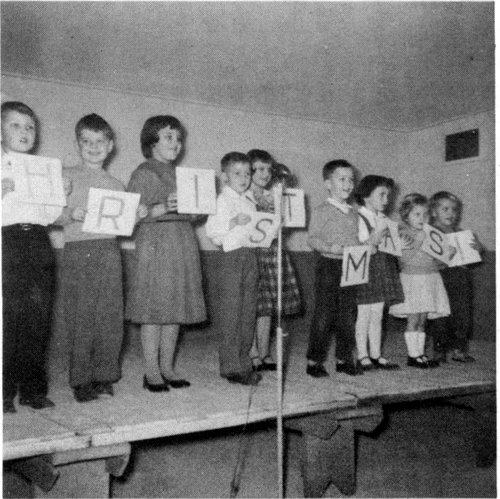 Lucien Crebas, Peter Kerklaan, James Bartie, Marcel Crebas,
Freida Krissa, Ingrid Reinties and Lin Crebas, wishing all a
Merry Christmas.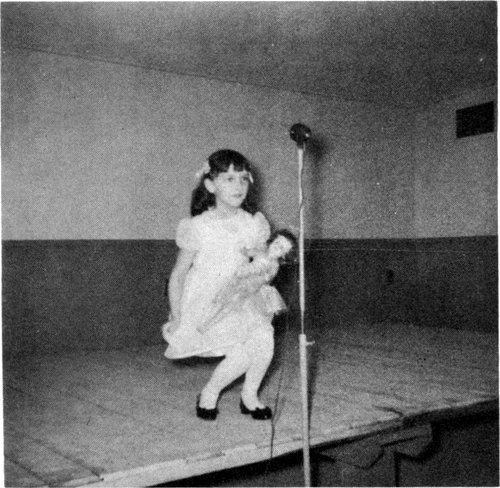 Sharon Lacrosse
The choral group: Fay Anderson, Josephine Young, Burton Anderson, Donald Wyness, Gary Fakeley, Loraine Seal and Linda Krissa.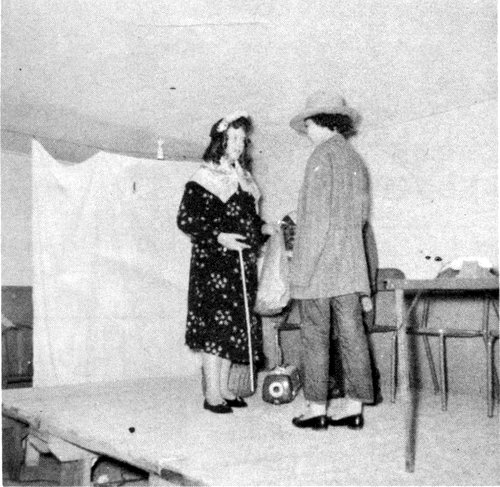 Carol Heinemann and Albertine Magnusson in a play entitled
"Home Management" (moral: beware of salesmen).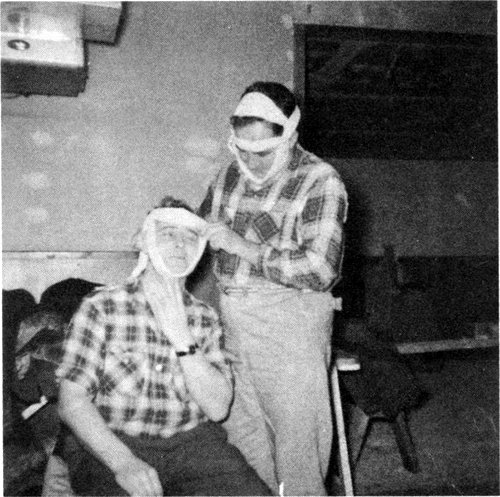 T. R. McLerman and E. H. Bjornstad study first aid.