40 YEAR ANNIVERSARY
Walter Lesyk celebrated 40 years with our  Company on May 7, 1997. Walter joined Canadian Salt as a Bagger in the Fused Plant. Throughout the years he has worked in a variety of positions which helped expand his knowledge of the plant operations. His experience in the Fused Plant and the Pan Room helped prepare him for the position of Production Supervisor, the position he holds today. Walter continues to enjoy the challenges the position offers, especially the Pan Room operations. Congratulations, Walter, on reaeaching a milestone of this magnitude.
Ken Palamarek (R) extends congratulations to Walter Lesyk (L) on 40 years of service.
SINCERE SYMPATHY
It is with regret that we report the passing ofThomas R. McLennan on May 17, 1997. Tom made the initial move to Lindbergh in 1947 when he learned of the construction
of the Alberta Salt Plant. During the construction he was employed by a contractor as a time keeper. On July 7, 1947 Tom joined the Alberta Salt Company as Shipping
and Receiving Clerk and then held various positions until November 1967 when he was appointed Works Accountant. Tom held this position until July 31, 1975 when
he retired at the age of 65. Tom was a very "happy go lucky" guy and will be sadly missed by all who knew him. Our deepest sympathy to his wife, Steffie, and their
family.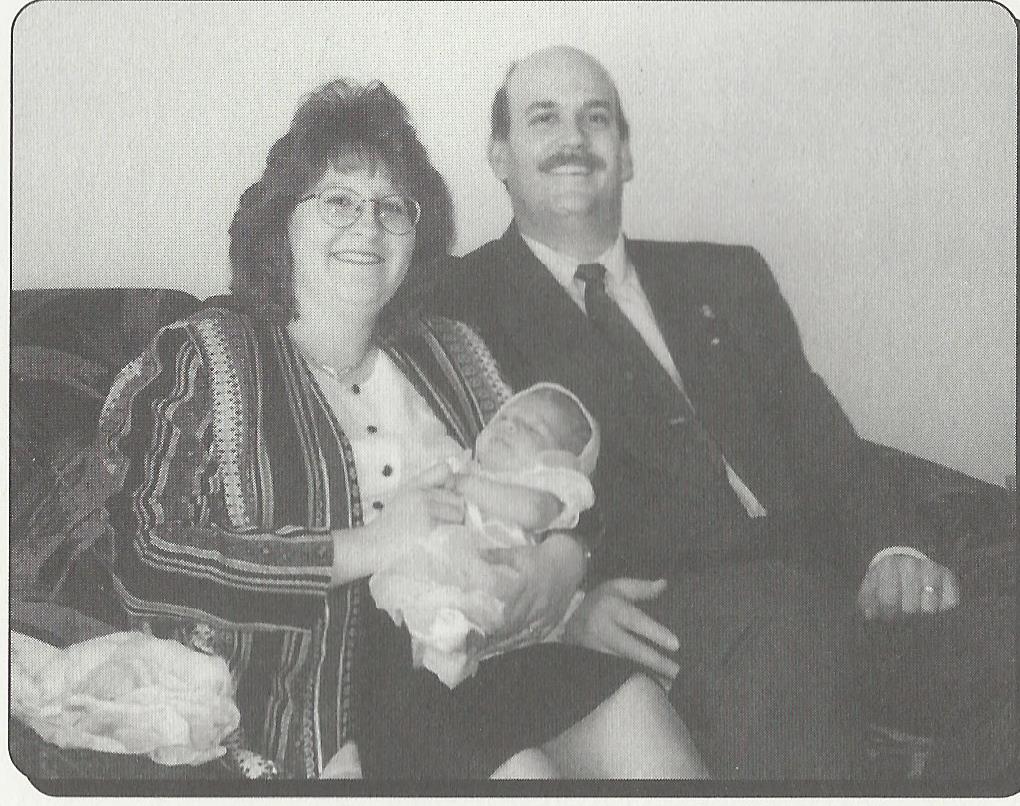 CONGRATULATIONS to Sloane Dieken (Project Engineer) and his wife Caroline on the birth of their first child, Kathleen Morgan. Kathleen was born on February 6,1997, and weighed 8lbs. 4 oz.