Walter Lesyk Celebrates 30 Years With Company
Walter Lesyk achieved 30 years of service on May 7, 1987. Walter joined Canadian Salt as a bagger in the Fused Plant. Throughout the years he worked in every department in the plant except the Power House and Maintenance Departments. He began his supervisory duties as Fused Plant Supervisor then Pan Room Supervisor and finally Production Supervisor. Walter has found his work very challenging and rewarding. He especially enjoys the challenges offered in the Pan Room operations.  Walter and his wife Marie are lifetime residents of Elk Point where they have reared their two children, Patricia and Ronald. Ron is residing at home and Pat is pursuing her career in the Edmonton area. Congratulations, Walter, on this milestone in your career.
OBITUARY
Nick Elaschuk passed away on May 25, 1987. Nick joined Canadian Salt June 23, 1952 and retired November 27, 1984. During his years of service he was Mechanic and Relief Supervisor. Nick will be sadly missed by all. Our deepest sympathy to Nick's wife, Wasylena and family.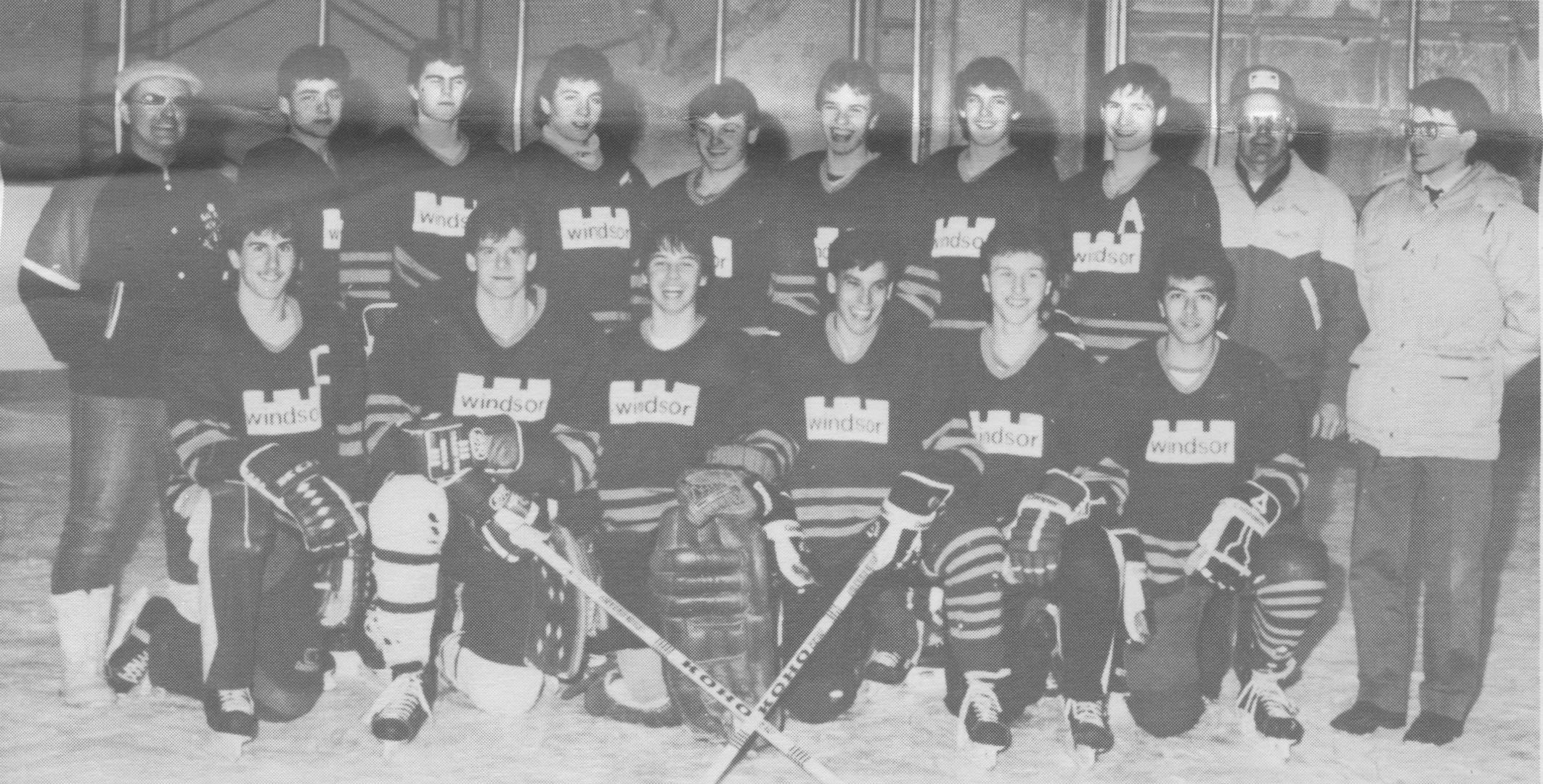 Above is a picture of our local hockey team "Windsor Midgets", which Windsor Salt sponsors. Among the team members are sons of some of our employees.
Kneeling L to R: Lorne Demchuk, Darwin Roscoe, Bryce Lorenson, David Anderson, Lynn Nadurak, Carl Fakeley.
Standing L to R: Ron Lesyk, Travis Bretzer, Jason Bates, David Hellquist, Darryl Pashulka, Tim Poulin, Rodney Stepaniuk, Garrett Gregoraschuk, Gordon Fakeley, Victor Ste pa. Missing Kelly Godziuk.
SERVICE AWARDS
5 Years -   Cheryl Derewynka April 27, 1987 
10 years-   Louis Verhagen     May 1, 1987 
10 years-   Philip Shankowski May 2, 1987
30 Years-  Walter Lesyk          May 7, 1987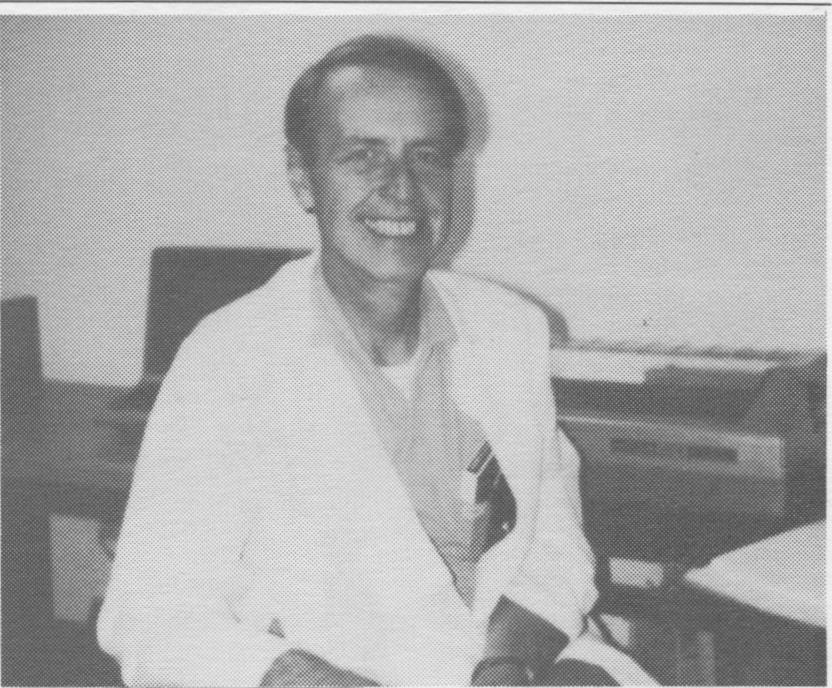 Louis Verhagen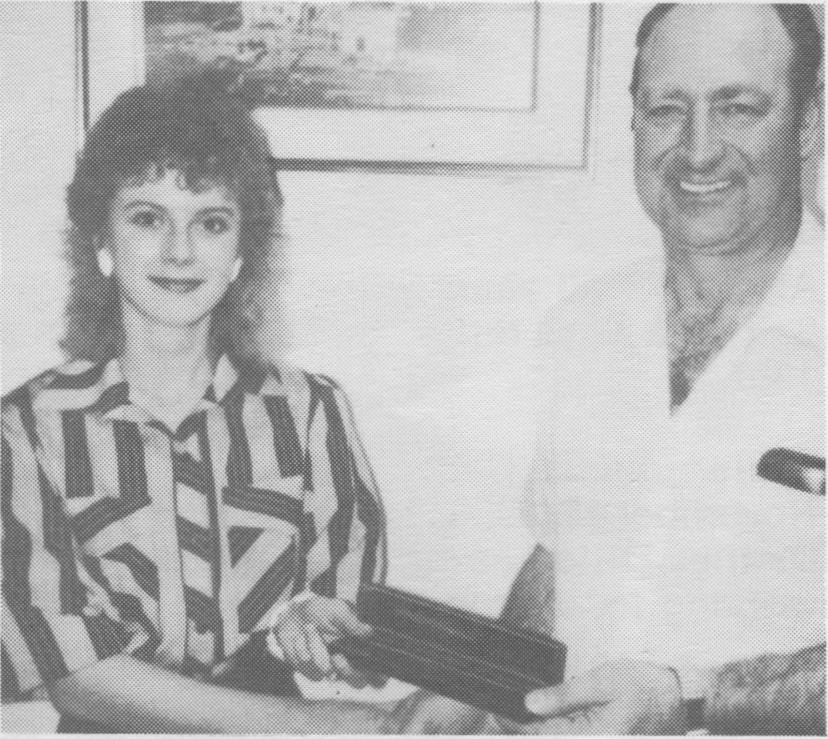 Cheryl Derewynka
ANNUAL GOLF TOURNAMENT
Marketing and Production people of Lindbergh and Edmonton offices held their Annual Golf Tournament June 5, 1987. Winner of the tournament was Wayne Hanson, Distribution Co-ordinator. Following the tournament, all participants enjoyed a barbecue at the home of Ken and Joan Palamarek