25 YEARS OF SERVICE
Elmer Bjornstad joined our Company in March 1955 as a Second Class Power Engineer. In 1959 Elmer received his First Class Permit, at that time he was the youngest power engineer in Alberta to receive a First Class Permit. Elmer was promoted to Chief Engineer in October of 1959.
LINDBERGH WORKS
by Jane Dikeman
Hats off to two employees that have been with the Lindbergh Works since its original construction in 1948.
George Krissa-- started working for the Company January 2, 1948. He started as a Pan Room Operator. After five years he was transferred to the shipping department as Supervisor where he stayed for the next seventeen years. George was then transferred to his present location in the packaging area as Packaging Supervisor.
George remembers a lot of "Bull work" involved in the old days. They didn't have modern conveniences such as forklifts. They had to load box cars by hand. The packages were stacked by hand in the box cars but the bulk loading was done by wheel- barrows. Packaging was also done by hand using a scoop to fill packages and then sewing the tops. (Picture #1)
Fred McAleese worked with the construction crew erecting the plant buildings from 1947 to 1948. He then joined the Company as a Pan Room Operator at a rate of 70c per hour. During Fred's 32 years as an operator he has witnessed a dramatic change from all hand work to an automatic system. Fred remembers when he had to watch the salt for steam to rise indicating the temperature had to be increased for drying. He now watches the Panel Board and charts which indicate any changes needed. Fred compared the monitoring of the panel board with the ease of driving a car but to me it looked much more difficult.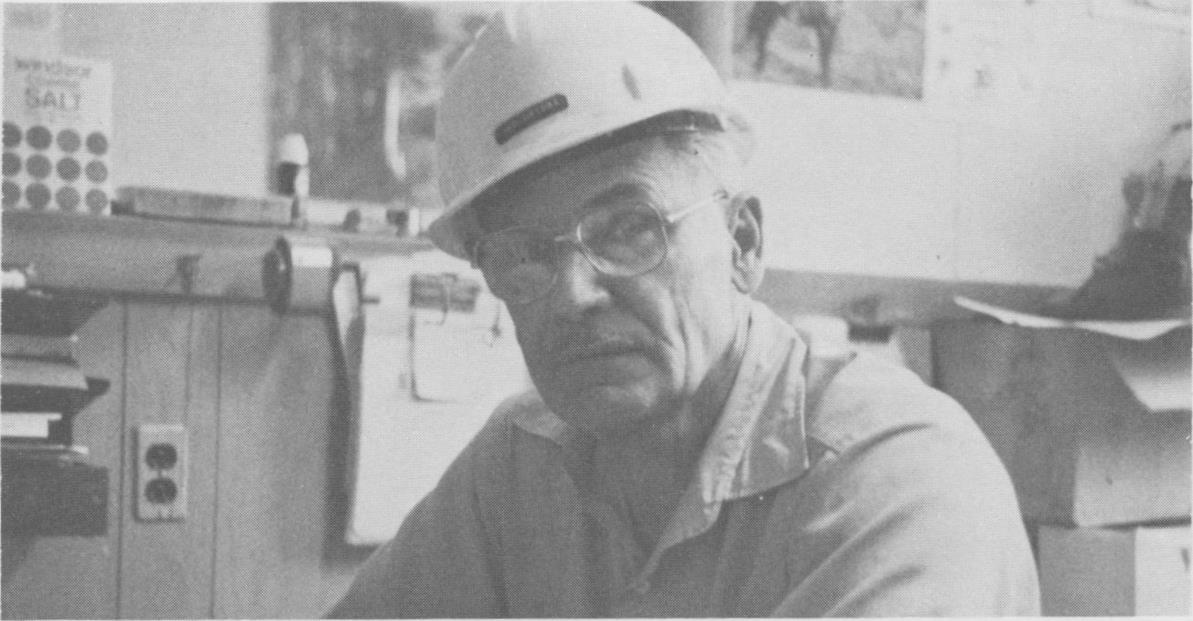 George Krissa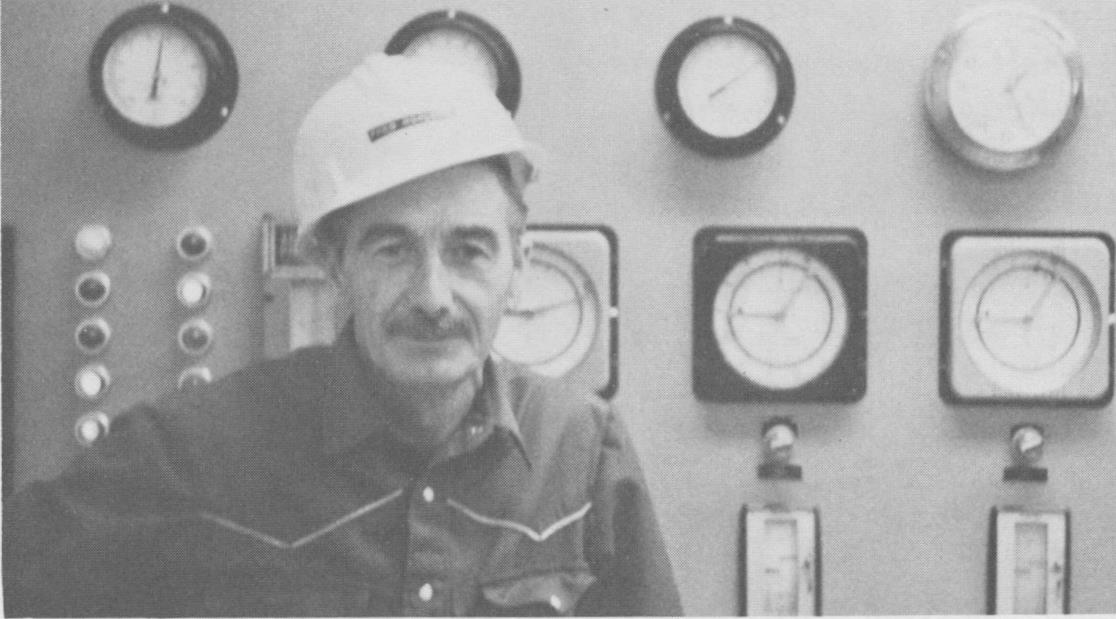 Fred McAleese