LINDBERGH FINDS NEW HOME FOR AN 'OLD WORKHORSE'
Power requirements at the Lindbergh Plant are now being met through operation of a turbo-generator unit which for many years supplied power in a neighboring plant. The complete project involved construction of a two level powerhouse addition at the Lindbergh Plant with mounting sub-structure identical to that of the neighboring facility.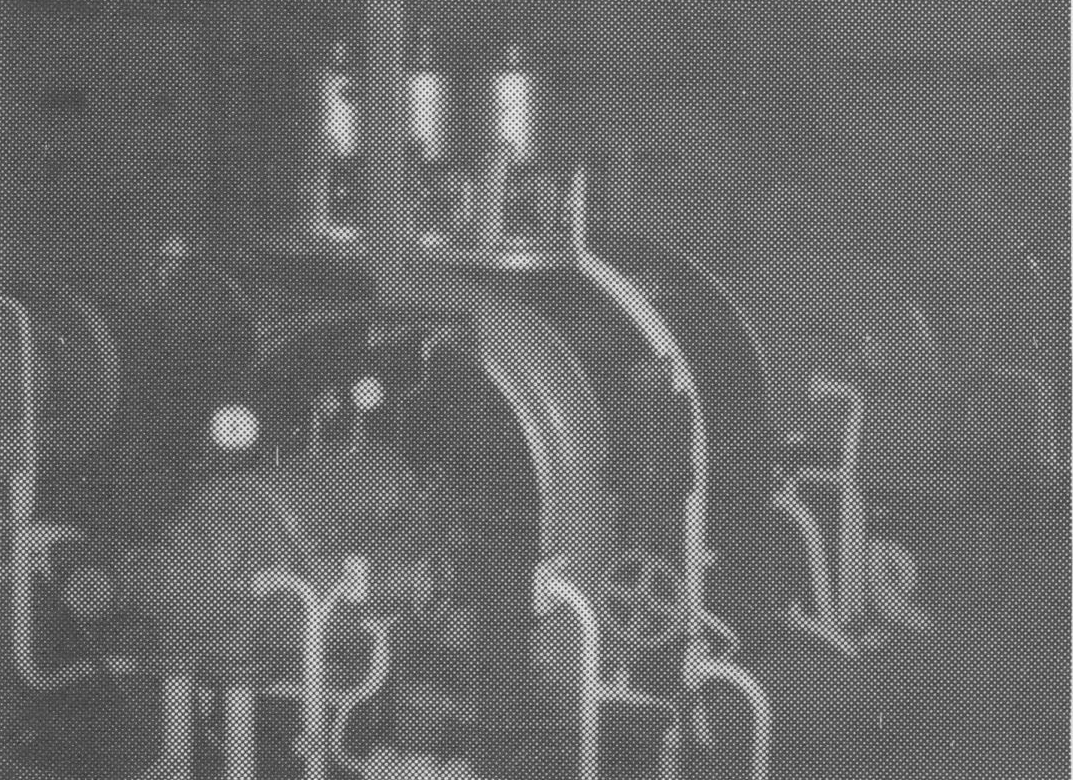 Turbine & Generator — "Old Workhorse".
2400 V Switchgear & Synchronizing Equipment.
Disassembly and moving of the turbo-generator unit, and related switch gear, began around December 1984; 28 years after its initial commissioning to the Two Hills Chemical Company at Duvernay, Alberta in 1956. In that 28 year period from 1956, the Two Hills Chemical Company obtained power, faithfully, from this 'Old Workhorse' for approximately 23 years prior to the plant shut-down some years ago.
The unit — a 1956 Brown/Boveri 1800 rpm, 1500 KVA, 2400 volt generator driven by a 6000 rpm, 1200 KW turbine through a suitable gear reducer, was first commissioned at the Lindbergh Plant in April 1985. Approximately three months was necessary to eliminate governor and switchgear problems in order to fine tune the system to present Lindbergh power needs. Presently, the turbo-generator unit is supplying in the neighbourhood of 800 KW electrical power which is sufficient for Lindbergh needs.
We, at the Lindbergh Plant, are quite satisfied with the performance of this 'Old Workhorse' and hope to give it paramount operating position for many years to come.
AWARDS PRESENTED FOR 20 & 25 YEARS OF SERVICE
Bill Pacholek (2nd Class Steam Engineer) has completed 20 years of service with our Company on April 1, 1986. Bill was congratulated and presented with a very nice Bulova Travel Alarm. Bill transferred to the Power House as an Engineer Trainee in January 1967 and has progressed through the years to 2nd Class Engineer. Bill and his wife Shirley live at the Company townsite, where they raised two children — Rodney and Rhonda. Rhonda is still at home and Rodney lives in Elk Point, Alberta. Congratulations Bill, on your accomplishments and best of luck in the future.
Neil Nelson reaches a milestone in his career (February 28, 1986). Neil was presented with his 25 year service award which is a man's ring with emblem and two diamonds. Neil is a Journeyman Mechanic and has worked in our Maintenance Department since 1963. Neil and his wife Mary live in Lindbergh, Alberta where they have raised their three children; Richard, Trudy, and Douglas. Richard is also employed with our Company as a Fused Operator. (You may remember last edition of the Licks in which Richard was honored with a bravery citation). Congratulations Neil on reaching this milestone in your career.
NEW
APPOINTMENT
Congratulations to Pam Sosnowski on her appointment to the position of Quality Control Supervisor. Pam joined the Company at Lindbergh in July of 1984 as an Assistant Laboratory Technician. We wish Pam all the success in her position and know her efforts and knowledge will compliment our Works.
STAFF CHANGES
Virginia Pankiw (Quality Control Supervisor) has submitted her resignation effective March 21, 1986. We wish Virginia all the best in her future endeavors.
Welcome back to Holly Myshaniuk. Following an absence of five years from the Company, Holly has once again donned her laboratory jacket and is assisting Pam Sosnowski in the lab.
NEWLYWEDS
Terry Porcina and Susan Brown have exchanged wedding vows on April 26, 1986. Terry is a Fused Bagger at our plant and Susan is the daughter of Jim Brown who is one of our Warehousemen. Congratulations Terry and Susan.
OBITUARY
Our deepest sympathy is extended to the family of Ronald Seal who passed away on January 25, 1986. Ron was our Maintenance Supervisor prior to his retirement. He worked for Canadian Salt for 29 years before retiring on April 30, 1981.
Our condolences are also extended to the family of Gerald Heffernan who passed away on February 12, 1986. Gerald was employed with our Company for ten years prior to his retirement on June 30, 1978.
SERVICE AWARDS
John Bodnar                               5 years                   April 2, 1981
Joe Thir                                    10 years                   April 5, 1986