Laurier Lake Highlights Lindbergh News
By Joan Darling and Sophie Piech
Lindbergh is back on the ball after lazing off last month.
This month has been filled with fun and activity of all kinds.
We have one new baby boy—son of Mr. and Mrs. Dennis C a m e r o n, Dean James, born May 20. Now they have a family of two. Congratulations to all four of you.
One of the more amusing events took place at Elk Point's "Ah-Ti-Yek Day" on May 29. John Williams and Ken Palamarek took their turns (as well as a good many others) sitting on a delicately triggered seat over a pool of water. Two bits bought two tries at knocking them into the pool—and knock them into the pool they certainly did ! Cold, wet, and dripping — and we mean it—laughing—they'd pop back up for another trip. The whole day went well with everyone getting a chance to square up with their colleagues for past performances of one kind or another.
Ed Pankiw has returned from a National Marketing meeting in Toronto which he thought was very informative. Problems occurred only when his luggage failed to follow him up until "hours" later. It had sneaked a free trip around the country by itself both coming and going. But after a few days away and two new razors richer—or poorer— Ed arrived home in good spirits.
The Windsor Club's annual Steak Barbecue was held June 5th. From all reports it was one of the best ever. The children enjoyed their party on June 13th, with races and lots of goodies to eat.
Mr. J. D. Mair and Mr. Herb Sills honored us with a visit the third week in June. It was nice to see them both back again.
June 12th was a day of sore feet and tired people when 104 participants staged a walk-a-thon from Elk Point to Whitney Lake to raise money for the new arena. Ranging in ages from about six to sixty there were very few who didn't finish the 18 mile hike. The day finished with a wiener roast and a dip in the lake for those who felt up to it. The intake was nearly five thousand dollars ($5,000.).
Ladies On The Rocks—front: Joan Palamarek and Myrna Seal; 2nd row: Maude Krissa, Grace Meger; back: Lenore Bjornstad, Rhoda Lorenson, Lily Seal, Bea Williams, Stephanie McLennan.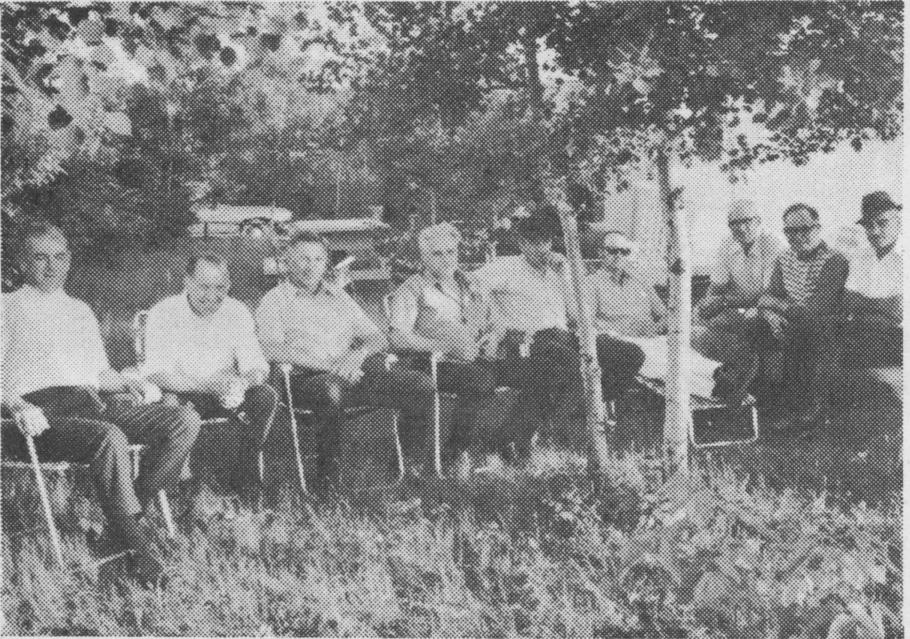 An Outing at Laurier Lake—At leisure (men in their chairs) left to right: J. D. Mair, Herb Sills, Bob Lorenson, Elmer Bjornstad, Alvin Meger, Ken Palamarek, Ron Seal, Tom McLennan, George Krissa. Mr. J. D. Williams was the photographer.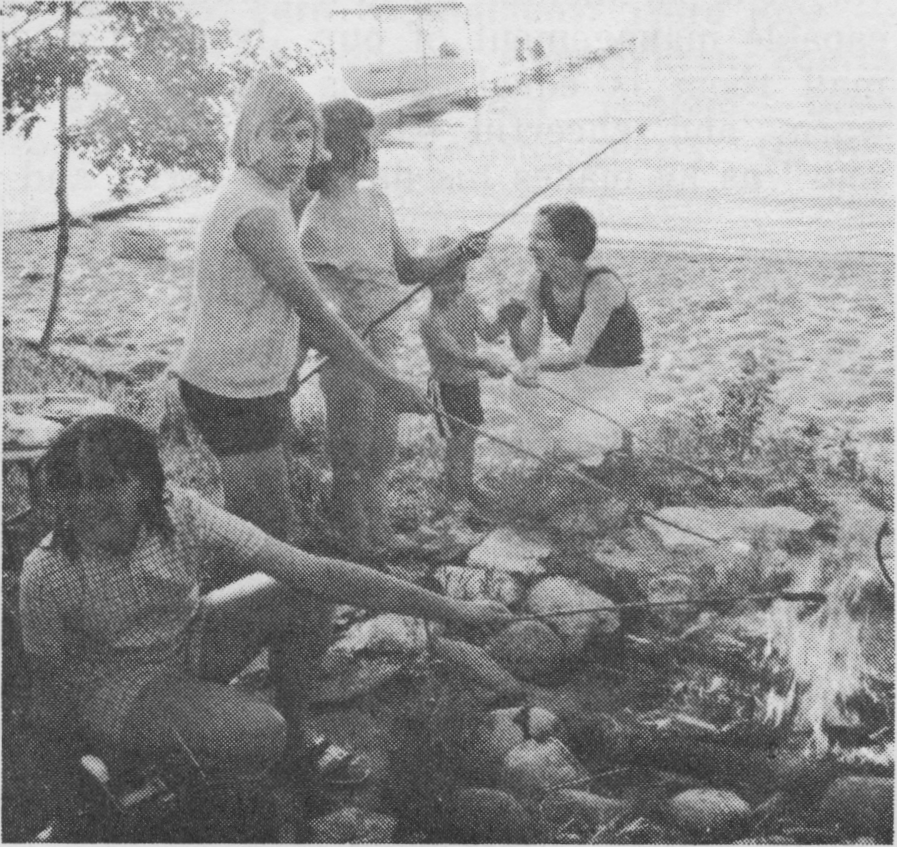 Left to right: Myrna Seal, Connie McLennan, Karen Bjornstad, Malcolm and Joan Pa la ma rek.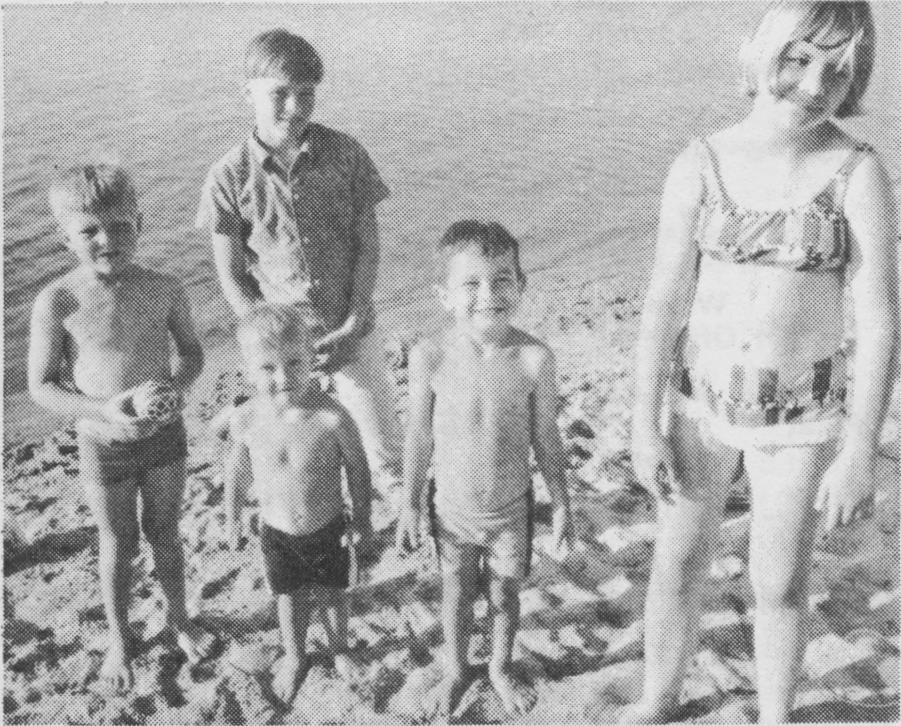 L-R: Tony Meger, Bert Meger, Malcolm Palamarek, Micheal Palamarek, Connie McLennon.