Keil-Williams interplant curling
The annual Regina — Lindbergh interplant curling was held in Regina this year. Guests from Lindbergh included Ken and Joan Palamerek, Marg and Willie Osinchuk, Orest and Connie Capjack and Walter and Marie Lesyk.
The foursome of Don Slater, Mery Buchanan, Bob Allen and Bob Crabbe took on the Lindbergh team of Ken Palamerek, Marg Osinchuk, Orest Capjack and Walter Lesyk. The Keil-Williams Trophy was presented to the Regina team by John Herne after dinner on Sunday. Congratulations Boys!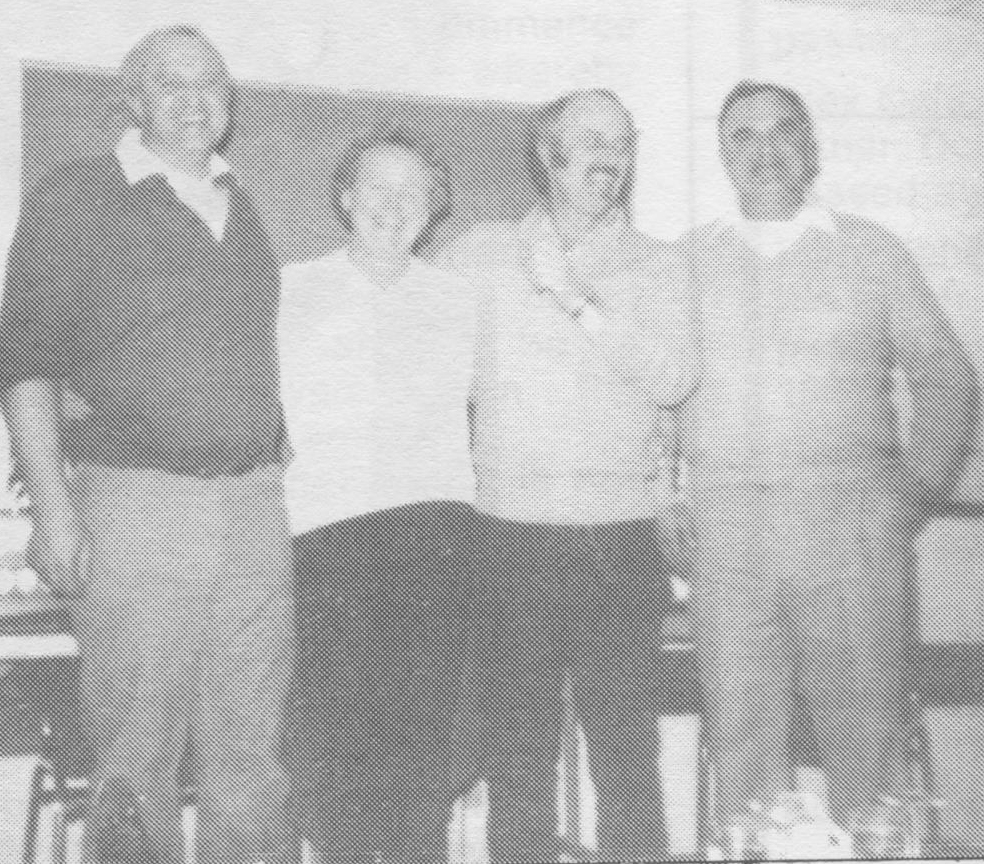 The Lindbergh team (I to r) Orest Capjack, Marg Osinchuck, Ken Palamerek and Walter Lesyk.